Most Memorable Experience of the Tour
As some of our guests have commented on the Edgar Degas House Creole Impressionist Tour, "If you are in New Orleans and are an art lover, this [tour] is a must-see!" and "I would definitely put this on my New Orleans to-do list".
The tour itself is informative and interesting. But the entire experience of the tour comes together at the end when you are taken into the VERY ROOM where Edgar Degas lived when he resided with his maternal relatives in 1872-73. Being able to visit this room after the tour "brings it all together" because this is the bedroom where he slept and the studio in which he painted. In this room, you will see a portion of the wall uncovered (and framed). This area was found behind a closet and shows the actual color of the room as it was when Degas was there. The significance of that paint color is that the "Portrait of Estelle Musson Degas" was painted in that room because the wall color is the same as used in the background of the portrait.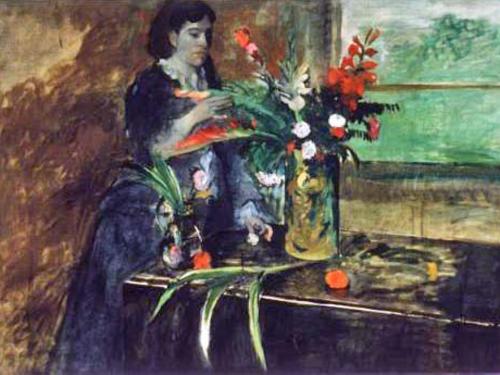 "Such a fascinating experience walking through the home where, in this case, the walls did talk---through the tour guide".
This documented historical tour includes exploring both Degas houses and viewing the award winning documentary "Degas in New Orleans, a Creole Sojourn". Also included is the Creole Neighborhood of Edgar Degas Walking Tour, which explores references to the neighborhood included in Degas' New Orleans letters.
Whether you are a fan of Edgar Degas, an art lover, or are interested in New Orleans history, this tour will appeal to you. Don't miss it!