EVENTS ANNOUNCEMENTS AND COMMENTS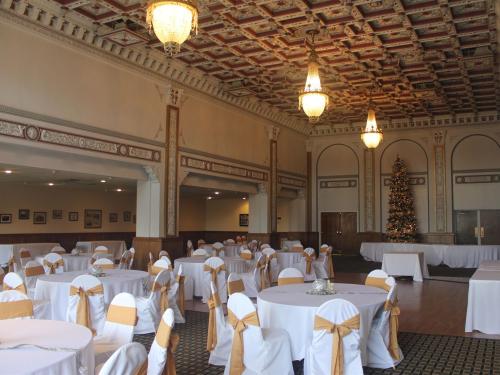 Successful Holiday Party in Ogden Utah
February 2016
Our thanks to Kristal for making Superior Air Handling's Holiday party a success. I look forward to working with Kristal in the future!
Thanks,
Maryann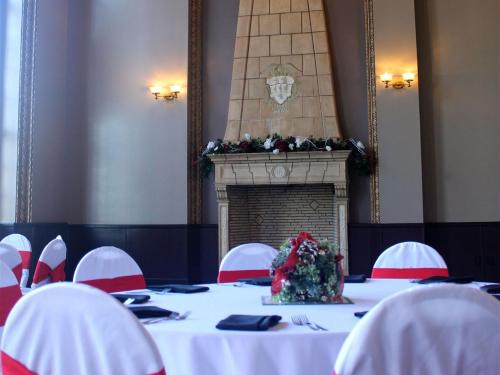 Best Winter Get Together Yet in Ogden, Utah
January 27, 2015
We had our holiday party at your hotel Dec. 11, 2015. The room was beautifully decorated and the staff was friendly and helpful. We had the party catered by MacCool's and it was delicious. Kristal B. was exceptionally helpful with the planning leading up to the event and I appreciate her working with me and getting back to me so promptly with questions I had or changes. It was our best Winter get together yet!
Cheers!
Jessica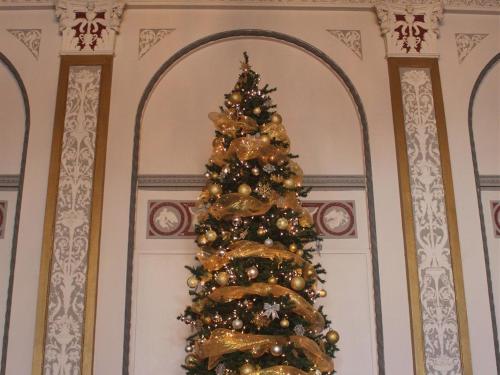 Wonderful Company Holiday Party in Ogden, Utah
December 7, 2015
Kristal,
Thank you! We had wonderful feedback from our employees. This was by far the best venue we have been to in a few years. We plan on using you again next year as you exceeded our expectations.
We appreciate everything you did for us.
Happy Holidays!
Megan H.
Amer Sports Winter & Outdoor Company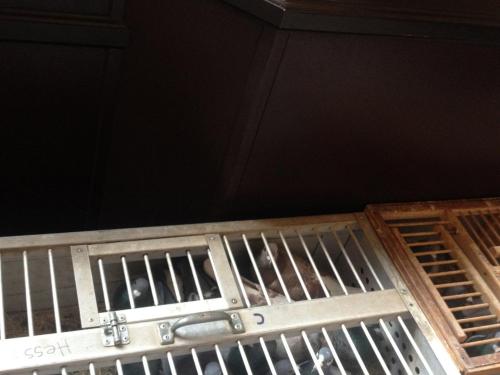 Northern Utah Racing Pigeon Event in Ogden
October 26, 2015
Kristal,
Thank you for your help with my National Ladies Auxiliary breakfast. The room was wonderful.
Joanie
Northern Utah Racing Pigeon Event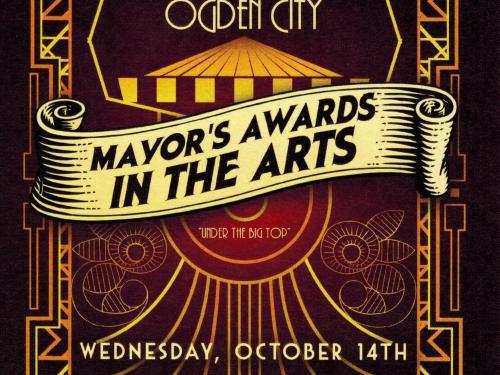 Flawless Event in Ogden at Ben Lomond Suites Historic Hotel
October 14, 2015
Kristal,
I wanted to thank you and your staff for executing a flawless event last night! We are so thrilled with our experience at the BL! Nothing could have been better.
Thank you,
Robin
Associate Arts Corrdinator
Ogden City Arts
Mayor's Awards in the Arts
Excellent Conference Facilities
June 30, 2014
Dear Mr. Fenton:
I would like to personally thank you, Kristal Blessett and your staff for the outstanding support we received during our recent US Air Force IPV Program Management Review that was hosted at the Ben Lomond hotel from 23 thru 25 June 2014. The conference facilities on the 11th floor were excellent and the support provided during the conference was outstanding. Especially noteworthy, was the support provided by Ms. Shelly Leavitt. Each morning and each afternoon, she ensured that coffee, drinks and refreshments were on hand and ready prior to each days' session. Please give her our thanks for a job well done.
Sincerely,
Paul B.
Lockheed Martin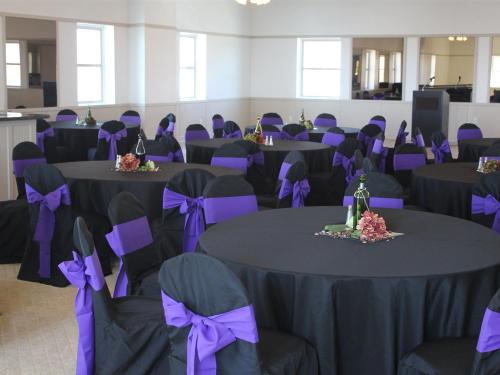 Great Event Team at Ben Lomond Suites
June 5, 2014
Dear Kristal and Mike,
We were overwhelmed with all the arrangements and help you gave our group. We don't book a hotel event very often, but when we do we will think of you first.
All the women attending remarked on the nice space and how it looked decorated.
Meaghan was our hostess and she was very helpful and interested to see that things went well. The "hostess" concept was not a term I had heard before. Love it!
Saundra H.
Edmund "Ted" Marshall Whitmeyer Wake at Ben Lomond Suites
Edmund "Ted" Marshall Whitmeyer left us March 26, 2014, to be with loved ones who have gone before him. Ted was born March 25, 1928, to Albert A. and Ora M. Whitmeyer, in Ogden UT.
Ted obtained a degree in Engineering from Stanford University after graduating from Ogden High School.
While Ted was pursuing his Masters degree in Civil Engineering at Stanford, he met and married Marjory Jane Nash.
Ted served in the Korean War with the Army Corp of Engineers building air fields.
Upon returning from Korea, he and Jane made their home in Ogden, UT.
Ted established a reputation of integrity working for Ogden City, Thiokol, and a few General Contractors along the Wasatch Front.
Ted loved his family, his animals, nature, and the outdoors.
Ted is survived by his daughters Lisa W. Gidley (Bill Gidley) and Lynn Whitmeyer (Ken McGrath), and his grandsons Nathan, Adam, and Stefan Gidley.
We will always remember Ted with respect and awe.
A WAKE for family and close friends will be held on Thursday April 10, 2014, from 6 pm to 8 pm. The celebration will be located in the Sunlit Room of the Ben Lomond Hotel, 2510 Washington Blvd. Ogden, UT.
In lieu of flowers please make donations to the World Wildlife Fund 1-888-993-9455, legacygifts@wwfus.org.
Please send condolences to the family at: www.leavittsmortuary.com
Arrangements under the direction of Leavitt's Mortuary, 836 36th Street, Ogden, Utah.