REED CONFERENCE ROOM PERFECT FOR OGDEN MEETINGS
The Reed Conference Room is the perfect space for business meetings, parties and club meetings. The room does not have any windows so it works great for PowerPoint presentations and movies.
You will enjoy conducting your meetings in this event space located in the heart of downtown Ogden because you are just a short walk away from many fine restaurants. You will have no trouble conducting your business in Ogden from this convenient room. Call (801) 627-1900 or email to book your event or meeting today. When you email please include your full name, phone number and a description of your event.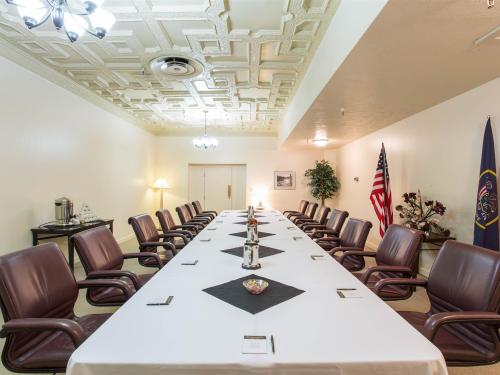 Dimensions - 15' x 17'
Square Feet - 255
Reception - 40
Banquet - 30
Classroom - 40