GREAT OGDEN EVENTS VENUES - THE GRANDVIEW ROOM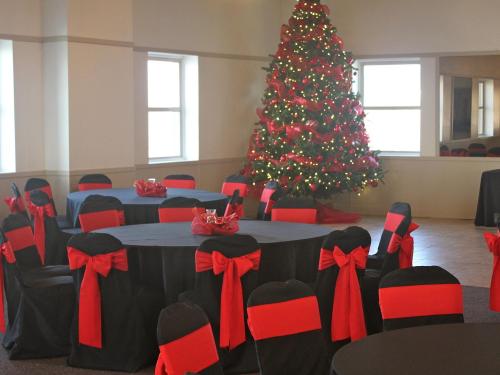 The Grandview Party Room on the eleventh floor of the hotel with views to the north, east and west is a wonderful event space for hosting private parties and corporate meetings.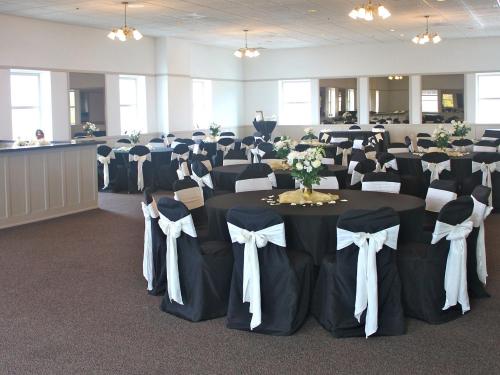 You will love attending conferences in this event venue because it has the best views of Ogden, Utah in Ogden because the hotel is the tallest building in the city. Downtown businesses and associations enjoy the beautiful view of Historic 25th Street all the way down to Union Station. Plus the views of the mountains are glorious and make skiers dream of the fresh powder awaiting them on the nearby slopes. The views of Ogden's Christmas Village make this event space a wonderful venue for corporate holiday parties. This room is great for wedding brunches, bridal showers and parties. Call (801) 627-1900 or click here to book your event or meetingtoday. When you email please include your full name, phone number and a description of your event.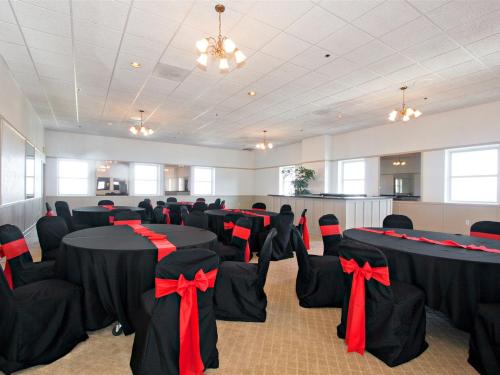 Dimensions - 30' x 63'
Square Feet - 1,890
Ceiling Height - 12'
Dance Floor Dimensions - 30' x 17'
Bar Dimensions - 11' x 9'
Reception Occupancy - 100 people
Banquet Occupancy - 80 people
Classroom Occupancy - 70 people
Theater Occupancy - 90 people
BEAUTIFUL OGDEN EVENTS IN THE GRANDVIEW PARTY ROOM