Fun shopping at The Inn of the Patriots! The Gimme Some Sugar Gift Shop & Chief Junaluska Gift
You'll be sure to enjoy our unique gifts at our Gimme Some Sugar Gift Shop featuring gourmet food, several of Chefs Marti and Stormys product lines and our underground gift shop, The Chief Junaluska Gift Shop. The underground shop features many colonial handmade gifts, indian items and fun take-home toys for the kids. Click any book to go to our online stores certified by Amazon... A number of books, DVD's, John Phillips Sousa music and jewelry will be shown. We also have a number of local crafters items that are amazing in our store!
And order these special books on the great battles of Kings Mountain and Cowpens also, directly from Amazon. Just click on any of the books and it will bring you to our private selections.
Presidential Food Service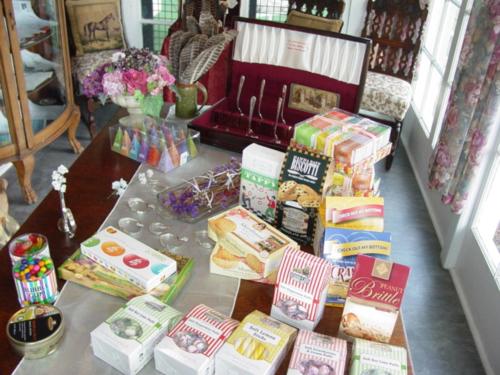 Our specialty, ONLINE, gift shop features our private greeting cards featuring many heroes of the great 1780 Battle of King's Mountain like Colonel Andrew Hampton, Colonel Benjamin Cleveland (Cleaveland), Private Ishmael Titus, Colonel Frederick Hambright and many other unique steins, coffee mugs and more. And try our Facebook Shop for coins and Special Room Stay Packages and cooking classes! Also be sure to enjoy perusing our many Presidential Food Service™ items like aprons and more!
Thank you for supporting our efforts to grow with our disabled US military veterans projects!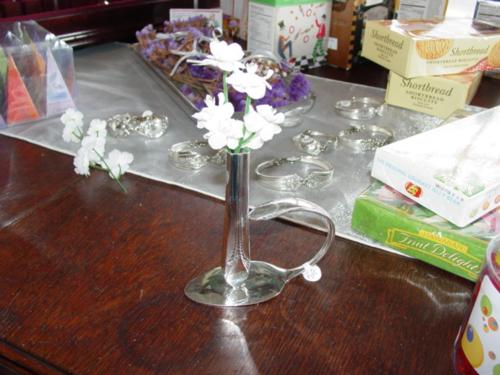 A spoon in a steamroller and lopped off butter knife handle - becomes a bud vase! Wonderful treats, cookbooks and snacks... Earrings, key chains, gourmet teas and more! Just a few of the many styles of earrings made from demitasse spoons and more...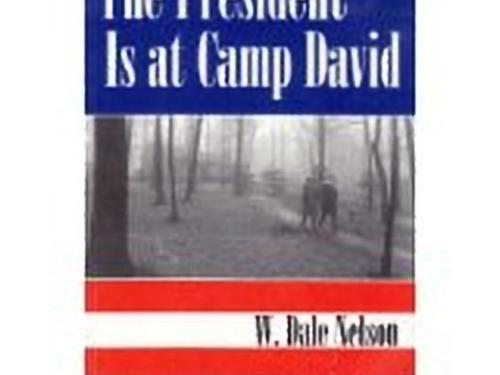 A top PICK by Marti as a former Camp David Resort and Conference Center Manager! Nelson's entertaining history of the presidential resort conference center and retreat in Maryland's Catoctin Mountains sheds light on how FDR selected the site, how Truman made the first improvements and how succeeding chief executives have used (or neglected to use) the camp's rustic facilities. Nelson emphasizes how Camp David, named for President Eisenhower's father and grandson, has often provided an informal setting for summit meetings such as the 1960 Eisenhower-Khrushchev talks, which forged the short-lived "Spirit of Camp David" thaw, and the meetings between Anwar Sadat and Menachem Begin that President Carter hosted and that led to the 1978 Camp David Accords. Nelson has collected: Margaret Truman's opinion that the place was claustrophobic and gloomy; Pat Nixon's warning to incoming First Lady Nancy Reagan that "Without Camp David you'll go stir crazy."
Order directly from Amazon here.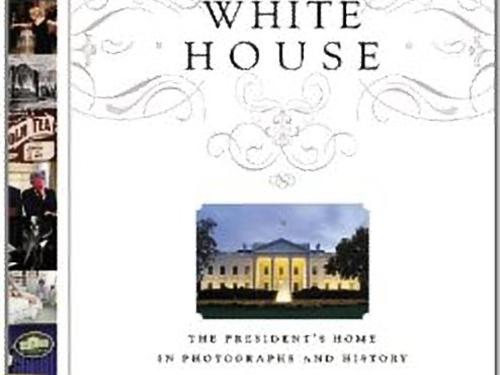 THE WHITE HOUSE: THE PRESIDENT'S HOME IN PHOTOGRAPHS AND HISTORY covers every aspect of White House Life over the past 200 years. Witness multiple refurbishments to the house, media coverage and popular photography of the White House, and photos of its illustrious inhabitants, visitors, and even pets and illustrations. Accompanying the photographs is an incisive, informative text by renowned critic Vicki Goldberg.
A rich visual history and a beautiful gift book, THE WHITE HOUSE is a must for photography and history buffs alike. Order directly from Amazon here.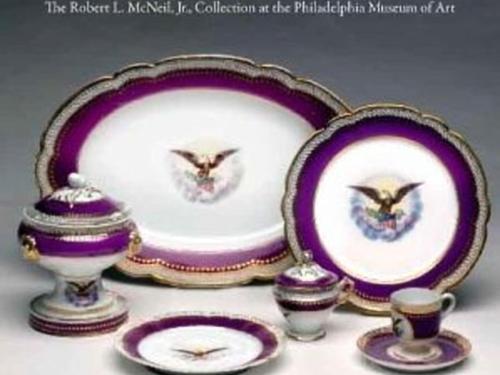 The china used by the First Families, both at the White House and in their private homes, reveals a fascinating story of culture and society as it has evolved in the United States since its early days. In this handsome book, which documents over 200 rare items in the remarkably comprehensive Robert L. McNeil, Jr., Collection, a beautiful display of tableware unfolds as readers learn of trends in taste, style, and modes of entertaining, from George Washington to Ronald Reagan.
Among the featured objects are Washington's white-and-gold Sèvres porcelain that he purchased from a French diplomat recalled at the outbreak of the French Revolution; James Monroe's gilt-edged French porcelain service, the first state service commissioned by the White House in 1817; and John F. Kennedy's understated Wedgwood creamware used at his Georgetown home. Collectors and historians will value the information on how the pieces were commissioned, designed, manufactured, and imported. Order directly from Amazon here.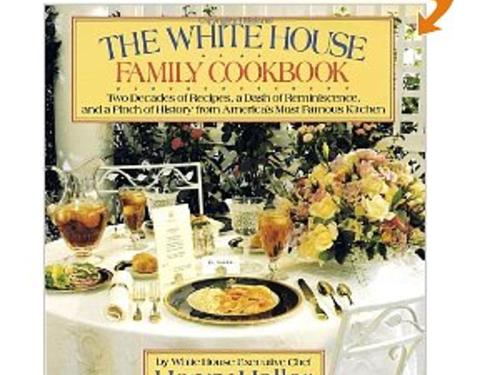 More than 250 First Family recipes; a historic treasury of American cooking. Chef Haller entertains with tidbits of presidential lore and his memories of life upstairs and down. 8 pages of color photos. Chefs Marti and Stormy really like this one as it has tidbits of old history and food items on the sidebars. You'll really enjoy it!
Order directly from Amazon here.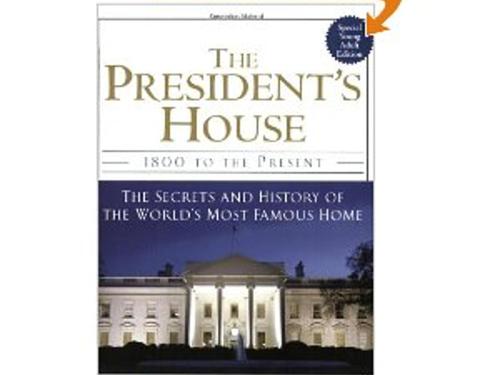 As Margaret Truman knows from firsthand experience, living in the White House can be exhilarating and maddening, alarming and exhausting–but it is certainly never dull. Part private residence, part goldfish bowl, and part national shrine, the White House is both the most important address in America and the most intensely scrutinized. In this splendid blend of the personal and historic, Margaret Truman offers an unforgettable tour of "the president's house" across the span of two centuries.
Opened (though not finished) in 1800 and originally dubbed a "palace," the White House has been fascinating from day one. In Thomas Jefferson's day, it was a reeking construction site where congressmen complained of the hazards of open rubbish pits. Andrew Jackson's supporters, descending twenty thousand strong from the backwoods of Kentucky and Tennessee, nearly destroyed the place during his first inaugural. Teddy Roosevelt expanded it, Jackie Kennedy and Pat Nixon redecorated it. Through all the vicissitudes of its history, the White House has transformed the characters, and often the fates, of its powerful occupants.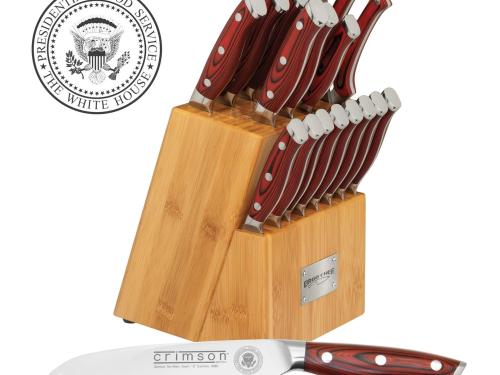 In The President's House, Margaret Truman takes us behind the scenes, into the deepest recesses and onto the airiest balconies, as she reveals what it feels like to live in the White House. Here are hilarious stories of Teddy Roosevelt's rambunctious children tossing spitballs at presidential portraits–as well as a heartbreaking account of the tragedy that befell President Coolidge's young son, Calvin, Jr. Here, too, is the real story of the Lincoln Bedroom and the thrilling narrative of how first lady Dolley Madison rescued a priceless portrait of George Washington and a copy of the Declaration of Independence before British soldiers torched the White House in 1814.
Today the 132-room White House operates as an exotic combination of first-class hotel and fortress, with 1,600 dedicated workers, an annual budget over $1 billion, and a kitchen that can handle anything from an intimate dinner for four to a reception for 2,400. But ghosts of the past still walk its august corridors–including a phantom whose visit President Harry S Truman described to his daughter in eerie detail.
From the basement swarming with reporters to the Situation Room crammed with sophisticated technology to the Oval Office where the president receives the world's leaders, the White House is a beehive of relentless activity, deal-making, intrigue, gossip, and of course history in the making. In this evocative and insightful book, Margaret Truman combines high-stakes drama with the unique perspective of an insider. The ultimate guided tour of the nation's most famous dwelling, The President's House is truly a national treasure. Order directly from Amazon here.