Reservation Policy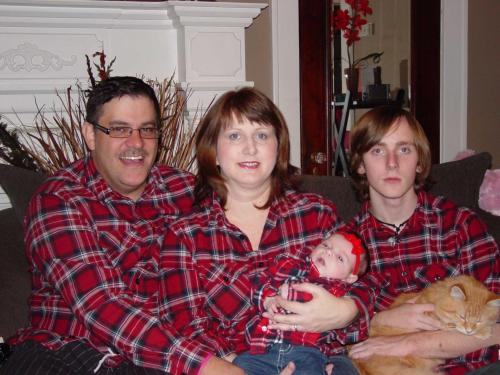 Our rooms are wonderful and distinguished. You'll enjoy our fun-loving, family atmosphere, luxury robes and lots of free features that are lavished upon our guests. Breakfast in bed or by the garden with waterfall - lovely! Two free tickets for our Presidential Culinary Museum tour (included) and visit to the Servants Quarters underground. Our rates are 125 to 309 per night, double occupancy with breakfast, two museum tour tickets included - a portion of your cost will be provided for upkeep and the collections of the Presidential Culinary Museum. Enjoy our free deluxe concierge service, games/fun and more! Well mannered children friendly and pet friendly (see full details below). We have two kitchens and an outdoor fire pit lounge with three BBQ areas as we are a simple country style inn, not a fancy, high-end gourmet inn.
Any Changes and Reservations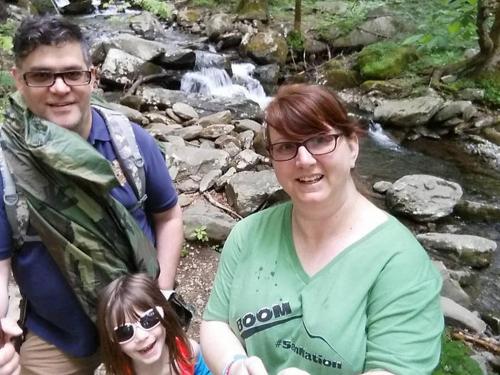 Any changes to any reservation are only accepted if, in writing, nothing stated verbally, over-the-phone, nor in person, can be relied upon by our team. We ALWAYS confirm and change, ONLY, via a typed letter.

Reservations: All rooms have a private bathroom. Cancellation and Early Departure Policies: From the date, your booking is confirmed a $75.00 cancellation fee will be charged per room if you cancel for any reason. Discounted coupons, promotions, and vouchers being used are not accepted for re-booking at any other date - we will just cancel out the entire coupon/voucher. Additionally, your 50% deposit is non-refundable if you cancel within 90 days prior to your reservation date. For cancellations within four (4) weeks of your arrival date you will be charged the total amount - or voucher you have, will be redeemed in full. We do not reschedule folks for another time to visit. We have significant special events requests, including wedding families and parties while being much too small to absorb cancellations (like large hotels can) - please understand the enormous impact cancellations can have on others. This includes Act of God catastrophes, civil unrest, burning of metropolis, deaths and sudden funerals, collisions and automotive destruction with life-flight evacuation of the family on interstate, cataclysmic or sudden injuries and operations, weather and snow including ice, floods, earthquakes, fire and Presidential Order of armed forces entry into your area. Early Departures out of your room, No Shows, and Can't Make It, and/or Inclement Weather Cancellations: We are very sorry, these are not refundable. Rates are subject to change and do not include taxes. For all reservations we require a valid credit card. For massages, facials and pedicures, there is a 50% cancellation fee if within 48 hours. NO SHOWS, NO CALL, YOUR ROOM WILL BE SOLD FOR THE NIGHT OR ENTIRE RESERVATION. Please do not call us after 9 pm. We also regret that we cannot stay up later if you left your house late, or were out enjoying a late dinner with friends drinking, etc... We go to sleep at 9 pm to ensure getting up early to cook for all of the other guests who showed up - and cannot make special exceptions. A credit card is required to be on file for all reservations including the culinary institute and an initial fee of $7.00 will be charged to it and then applied to your folio.
Discounts offered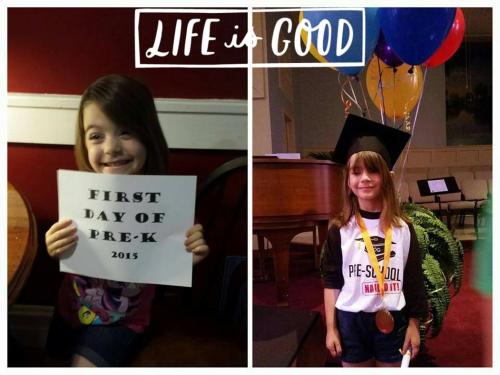 Discounts offered: Only include the rooms and any classes specifically cleared. They never can be used for massage, manicure, pedicure or gift baskets, flowers, chocolates and such. To be sure, always plan on the most conservative offering, call our front desk line or email us to be certain. There are no discounts normally for barter exchanges. Spa credit for one-hour massages only (normally $75.00), three days stay packages with $40.00 credit limited to $20.00 off per person with a one hour massage each. If used on other spa treatments bill must total at least $75.00.
Inn, B & B and Hotel Policies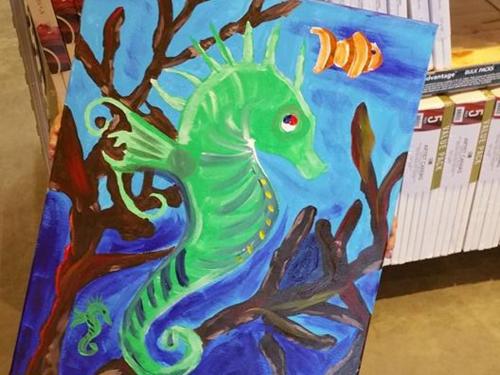 Inn, B & B and Hotel Policies: The Inn is a non-smoking facility. Rates are based on double occupancy. Well behaved children are welcomed with love. We provide a safe if needed and post notices about the safe being available in each room and throughout the Inn in common areas as well as on all of our websites, in our welcome emails and our confirmation emails. We are not responsible for lost or stolen items and have a limited liability policy of $25.00 USD as the maximum recovery available in the event property is lost or stolen, subject to any investigation our insurer desires to complete. We will abide by all insurance regulations and investigations protected under insurance fraud policies and laws. In addition, we reserve the right to Polygraph under the Employee Polygraph Protection Act concerning incidents. Any vehicles parked on our premises are subject to the disclaimer notifying the guest that The Inn of the Patriots Bed and Breakfast will not be responsible in the event the vehicle is lost, damaged, or stolen. Uninsured motorists or any form of illegal conduct is not accepted or endorsed at the Inn.
Cooking Gluten and Lactose Free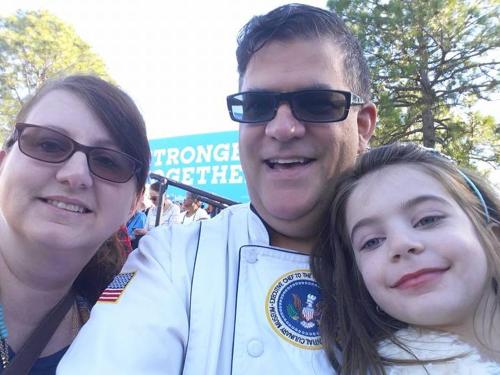 Cooking Gluten and Lactose Free for Loving Guests at Breakfast only: Welcome to our loving home! We ask that our guests please bring their favorite gluten-free flour, lactose-free cheeses and milks with them from their cupboard for breakfasts. We do not offer gluten-free in our general cooking classes as it is best to teach such to a whole class only. We cannot do a regular and gluten/lactose-free class at the same time.

We found in the past a distaste, anger or unfavorable solution to guessing over which gluten-free flours to purchase for folks like when we saved President Clinton's life (who is also gluten and lactose free) – since some folks love/hate garbanzo bean flour, fava bean flour, buckwheat flour, almond flour or rice flour, we stopped guessing long ago. In guessing, therefore, please bring a small bag of your favorite products for us to have ready. If we serve pancakes or waffles one day, then we would do your flour just for you. If it is an egg dish that day, then its no problem.

Thank you for the opportunity to serve you.
Loving pets are not allowed by our insurance company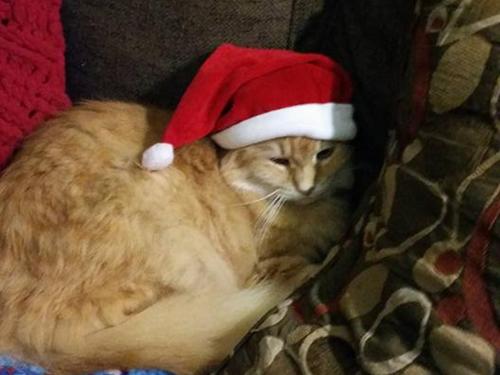 Loving pets are not allowed by our insurance company: Pets are not allowed by our insurance company unless they are ADA compliant under American law and will conform to the law during their stay.

Trained ADA compliant service animals are welcomed but not allowed to be abandoned in rooms during the day or left tied up to a pole/tree on our property, outside. Trained ADA compliant service animals should not roam freely in rooms and jump up onto furniture or sleep inside of beds with owners. Trained ADA compliant service animals cannot be up on chairs and in beds, under covers with an owner or "just sitting on a bed." We love pets and many of our family own cats and dogs, and we support and patronize all shelters. We have a loving cat of our own from a shelter onsite who is not allowed to roam the inn and stays upstairs, as well as chickens that we love out back.

Owners of loving pets, that are arriving from a, "long, gruelling and punishing drive of 17 hours on the road," who did not read our letter, did not read our pet policy or "we thought because he was four pounds we could just sneak him in," but, "are horrified to now find we cannot stay here - so will attack this place across the internet," or, "with our scathing review, and I will rip this place apart with my church and 200 members I will tell all over my church" or in the case of, "we actually don't read any emails and delete them all, and we don't read websites and pretty much do anything in society we feel like," will regrettably be asked to leave and not allowed to check in.

We cannot commit a criminal act of insurance fraud and subject ourselves to a criminal record with the Police, and will not engage in criminal conduct. Please do not ask our staff to commit a criminal offense of fraud punishable under law. You certify by your stay that your ADA compliant Service Animals shots are up to date and all records current and agree to Hold Harmless our Inn and owners. Pets must be kept on a leash at all times on our property in common areas. ADA compliant Service Animals cannot be hidden inside of cars and left on the property. Any ADA compliant Service Animals found hidden, or casually forgotten on our property, left inside of a room, closet, or locked in a cage in a room will be removed with the Sherriff's Department and law enforcement officers. ADA compliant Service Animals are welcomed after signing our pet addendum. We will assess a $400.00 cleaning fee for any biological waste or contamination of fecal and urine matter as well as additional biological trained cleanup teams licensed by the USDA and in compliance with OSHA.
General Policies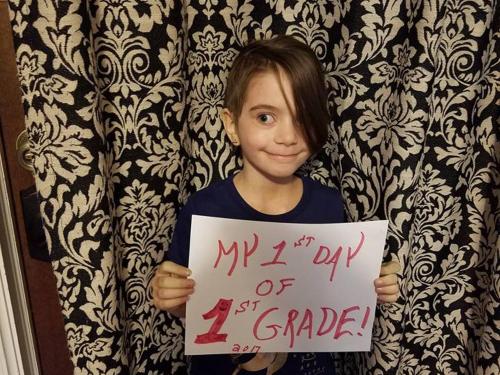 Rates are subject to change and do not include local, state, and room taxes.
Guests are asked to respect the comfort of others and put the furniture back where you got it, clean up wine bottles, glasses and dishes used. A minimum $75.00 cleaning fee will be charged for messes left behind. An additional cleaning fee could be higher and range from $100.00 to $300.00+.
For a guaranteed reservation of rooms or classes, we require a valid Visa, Discover, JCB, AMEX or Master Card on all classes, services, and rooms.
Gift Certificates are not refundable & some restrictions may apply. Gift certificates won in auctions or from benefits and non-profits cannot be stacked and added up. One night stays are allowed only - unless the certificate specifically states it is for a certain duration (i.e. a free week stay). After a reservation is made for a gift certificate and the reservation is canceled or becomes a no-show, no arrangements can be made for the future or to reschedule. Gift Certificates are non-refundable as they build our forecast with our accountant and cannot be turned in for cash, a credit for your credit card (when someone else has bought the gift for you) or a credit placed onto a friend, spouse or other family members credit card. Requests to do so in secrecy or "hide it" from your original gift giver cannot be honored or engaged in. You can give any gift certificate away to another person as long as you inform us in writing and receive a reply of authorization.
Donations to charities such as non-profits, radio and tv stations, hospitals and more when including a room are for Wednesday and Thursday nights in our second-floor rooms. A guest may elect to pay an additional 50 dollar fee for a downstairs room or 75 dollar fee for our Colonel Cleaveland Room. We are not permitted to violate policies for special considerations or circumstances related to comfort animals, wheelchairs, recent heart attack or Doctoral/Coroner/Law Enforcement notes confirming death/Act of God/Destruction of the entire home, or other, due to guidelines prohibited by our insurance company.
Check-in time is 4:00 p.m. Check-out time is 11:00 a.m.
Children are welcome with a $15 additional person charge applies for children seven years of age and older. All rooms are configured for two people. Occasionally, one child six or under may bring a sleeping bag or blow-up bed (we have none). Additional children can have an adjoining room next to their parents. We have one suite with an adjoining door.
Smoking is permitted outdoors only in our enjoyable, huge, nature living room out back. No smoking is permitted on our front porch.
Guests must wear shoes/socks/sandals and shirts.
We are a gratuity based facility and request a gratuity be left for servants, servers and housekeepers, my wife and I do not engage in any of the gratuity - it is for the employees only, so please do leave them a 15% gratuity.
Please
see our FAQ page here, with other questions
, friends.