Weddings, Baby Showers, Parties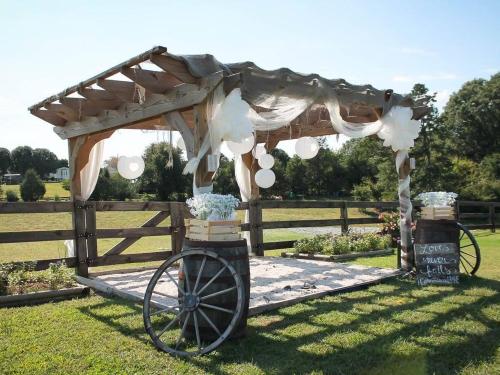 Photo of pews and beautiful barn by Chezney Dawn Photography (above), wedding arbor with tule (left) by Kourtnee Oliver, and rings on a tractor by Holly Hennessee (below).

Twin Cedar Farm, 115 Rountree Road, Grover, North Carolina 28073. Phone (704) 473-3583.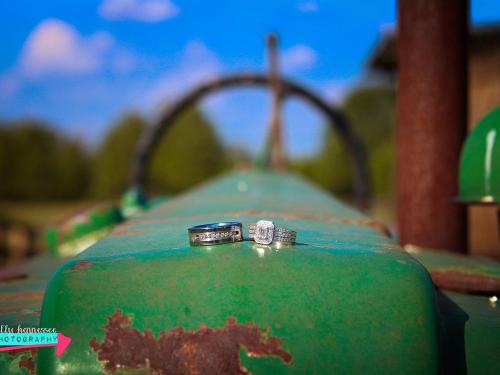 Enjoy your rustic barn wedding in Grover! Booked out for weekends
(weekdays open at a reduced rate)
generally six months in advance,
Mr.
Van Sexton at Twin Cedar Farm
welcomes you! Twin Cedar Farm is just a two-minute drive away from The Inn of the Patriots at 115 Rountree Rd, Grover, North Carolina 28073. Phone (704) 473-3583. And then have the family stay with us in luxury at The Inn of the Patriots! We are just down the street.
Van has everything under one roof: chairs and tables, dining with dance floor, catering, cakes, music, harpists and musicians, live singers, DJ, and full wedding services. Our goal is to NOT see you running all over town to get, "this from there and that from them and you go here to get those but over to these stores for items and...." - OUR GOAL IS TO HELP GET MOST ITEMS DONE IN ONE SPOT, RIGHT HERE WITH US! Welcome to Grover.

We also host baby showers, and bridal showers either at Twin Cedar Farm or The Inn of the Patriots.

Perfect for wedding barns, wedding venues, wedding halls needed, wedding planners, event space in Kings Mountain, Shelby, Grover, Charlotte, Greenville, Gaffney, Blacksburg, Belmont, Mount Holly, Gastonia, Matthews, Spartanburg, Tryon, Columbus, Lawndale, Fallston, York, Clover, Cleveland County and Gaston County.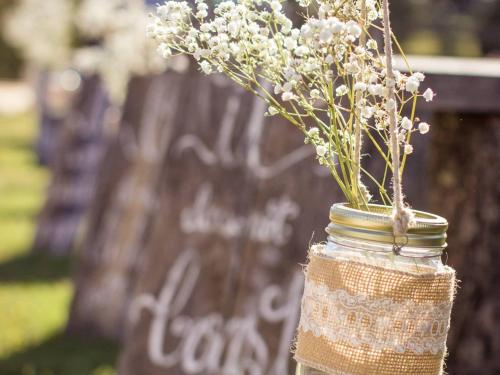 Photo by Superville Productions at Twin Cedar Farm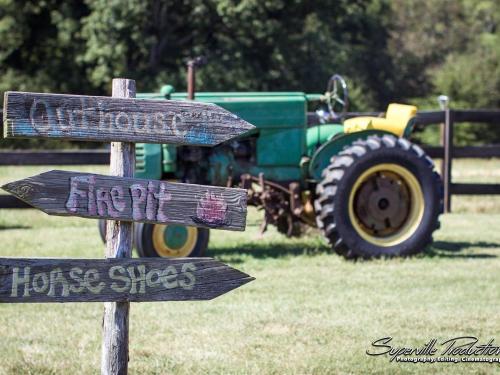 Photo by Superville Productions at Twin Cedar Farm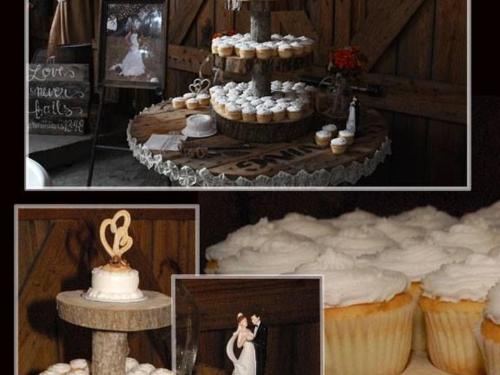 Photo by Roberta Wright Photography
This is part of the mania and insanity that we went through for our wedding. We were running all over North and South Carolina to different stores and vendors and calling people and on the internet websites ordering... It was sheer crazy stuff to have to do all of that. Once we learned about whom to call, where to go and all of these phone numbers, email addresses and websites - we figured GOSH, let's make sure we help others to never go through what we went through. We also were the first couple (your hosts Martin & Stormy) to get married in the inn. Ask others if they were married inside the place they are selling and pushing - it means a lot if they were or not. Here is the best ever wedding that was absolutely beautiful! Enjoy these ideas and photos on Facebook!
Also, the museum and inn have become well known for Marriage PROPOSALS. Specifically, ladies now are looking (during our tours) to see if there is a ring inside of any of our glass cases. The word is out! If you would like to make history then watch this example of one video here in Part I on Facebook and then watch what happens with the tears in part II. It is an amazingly funny and loving proposal!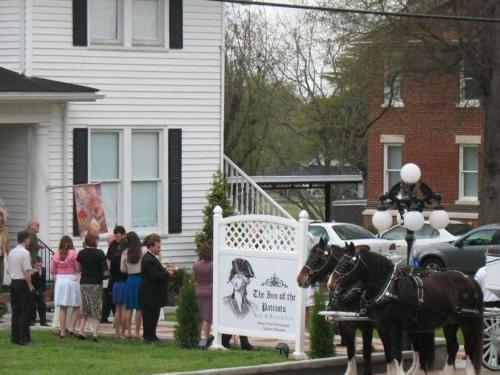 Fantasy Horses & Carriages - Several to choose from and horse teams

Barn with dance floor
Events with sit down dinners

Harps of all sizes to choose from
From $150.00 and up

Live pianos, bagpipes, bands, dancing, DJ's
From $400.00 and up

White and Black Limousine Services
Full stretch black or white limos, Rolls Royce, Bentley, Maserati or Mercedes Benz