About Marti & Stormy
About our Chefs and Innkeepers
Grover, NC town history
Unbelievable Local Attractions
The History of the mansion and first family
Hooch - The Movie filmed in the mansion with gun battle
Press and PR Office
Directions
Download our brochure
Team BLOG & VLOG celebrating members
Our region's history with Charlotte and Asheville, NC and Greenville, SC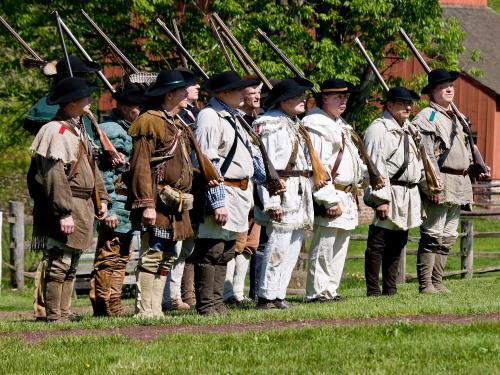 <

Charlottetown celebration of 250 years starting December 3, 1768 - 2018
In honor of this momentous occasion, a list of historical dates in Charlotte's history has been compiled. This list may be long but don't get discouraged. You will learn many new and exciting facts about this place of independence and Spirit of Mecklenburg. Huzzah!
On This Date in Charlotte History
Compiled 2018 in honor of Charlotte's 250th anniversary
By Tom Hanchett, community historian, www.HistorySouth.org, and Shelia Bumgarner, Librarian, Robinson-Spangler Carolina Room, Charlotte Mecklenburg Library
January 1, 1905 -- Prohibition becomes effective in Charlotte, fifteen years before National Prohibition. -- SB
January 7, 1864 -- An explosion causes a terrible fire at the Confederate Naval Yard in Charlotte. $10,000,000 worth of Confederate munitions are destroyed. No one can determine how it happened. – CMstory, HN, SB
Jan. 15, 1767 -- Lord Augustus Selwyn agrees to sell 360 acres of land to Abraham Alexander, Thomas Polk and John Frohock. Since there is no American currency yet, the price is determined in British units of money, called pounds. The price for the land is 90 pounds. The land lies where the future downtown Charlotte will flourish. -- CMstory, HN, SB
January 19, 1837 -- President Andrew Jackson appoints John Hill Wheeler the first superintendent of the Charlotte branch of the U.S. Mint. Men hired to make coins attend special training at the Mint in Philadelphia, Pennsylvania. When the Charlotte Mint opens, the superintendent's salary will be $2,000 per year. The chief coiner will earn $1,500 per year. The men who melt, refine and analyze, or assay, the gold will make $1,000 per year. -- CMstory, HN
January 31, 1912 -- Charlotte's Presbyterian college for women takes the name Queens College as it prepares to move to a campus planned by landscape architect John Nolen in the newly created Myers Park suburb. It will become Queens University of Charlotte in 2002. – TWH
February 1, 1763 - From the western section of Anson County, a piece of land is set aside to form a new county. It is called Mecklenburg County, in honor of King George III's wife. Her name is Charlotte Sophia of Mecklenburg-Strelitz, and the county is named for her homeland in Germany. Later, the city itself will be named for Queen Charlotte. – SB, TWH
February 9, 1960 -- Lunchcounter sit-ins start in Charlotte, inspired by protestors in Greensboro. Johnson C. Smith University students here organize protests lasting into July, when downtown stores open their eating spaces to all. -- UNCC, TWH
February 12, 1970 -- SouthPark opens, Charlotte's largest suburban shopping mall. It is developed by the Belk and Ivey department store families, whose flagship stores anchor the mall, pulling shoppers away from the center city. Other early malls, now demolished: Charlottetown (1959), Eastland (1975). – TWH
February 17, 1936 -- Bill Monroe, who will win fame as the "Father of Bluegrass," makes his first records at an RCA Victor field-recording session, 212 S. Tryon Street. The Charlotte region's booming textile mills, plus powerful new WBT radio, made the city a magnet for entertainers such as Kentucky-born Monroe. During the late 1930s more country and gospel records would be cut in Charlotte than in Nashville. – TWH
February 24, 1903 -- Presbyterian Hospital, today Novant Hospital, opens its doors as a 20-bed hospital on North Church Street in uptown Charlotte. In 1918 it will move to the former campus of Elizabeth College, located just outside of the city limits, 200 Hawthorne Lane at Elizabeth Avenue – SB
March 3, 1835 -- Charlotte is becoming the gold mining capital of the United States. President Andrew Jackson signs the law authorizing Charlotte as a site for a branch of the U.S. Mint, so coins can be made here without transporting the gold to a Mint far away. Congress will allow $50,000 to be spent for the site, building and machinery. Architect William Strickland will design the Classically-styled building on West Trade Street. Gold is valued at $20 per ounce in 1835. It will be worth nearly $1600 per ounce, 80 times more, by the 2010s. – Cmstory
March 4, 1962 -- Lake Norman begins to fill with water behind the Cowan's Ford dam, still under construction. It is the largest of the lakes created along the Catawba River by Charlotte-based Duke Power, which will become the South's largest electric utility. – TWH
March 6, 1773 -- King George III is still unhappy with the colonists and their desire for independence. On this day it is announced in New Bern that he has rejected a bill passed over two years previously that established a "seminary for learning" in Charlotte. When he revokes the charter for Queens College, he also takes away the right of Presbyterian ministers to perform marriages. – CMstory, HN
March 7, 1927 -- The Carolina Theater opens its doors as one of Charlotte's finest movie theaters. Decorated in the Mediterranean style, it is the city's first air-conditioned public space. – HN, SB
March 18, 1922 -- WBT receives its broadcasting license, becoming one of the United States' first radio stations. – SB
March 20, 1932 -- The Charlotte Symphony gives its first concert at the Carolina Theater. – SB
March 27, 1838 -- For the first time, coins are manufactured from Mecklenburg gold at the Charlotte Mint. A half-eagle is worth $5.00; a quarter-eagle is worth $2.50. Each gold piece is stamped with a C to show it was minted at Charlotte. In this one year, over $100,000 worth of gold blocks, called bullion, will be received at the Mint on West Trade Street. – CMstory, SB
April 2, 1930 -- The first recorded delivery of airmail service takes place. Gene Brown is the pilot. – HN, SB
April 7, 1867 -- At a meeting of the Catawba Presbytery in the old Charlotte Presbyterian Church, the movement for the establishment of a school to educate the newly freedmen is formally inaugurated. Colonel W. R. Myers, a wealthy white citizen of Charlotte, donates the first eight acres of land for the campus. Originally called Biddle Institute, today the school is known as Johnson C. Smith University. – SB, TWH
April 11, 2014 -- Charlotte Knights take the field for the first time at new BB&T Ballpark in uptown Charlotte. – TWH
April 12, 1906 -- Charlotte engineer Stuart Cramer files patent for "Humidifying and Air Conditioning Apparatus," granted May 7, 1907, believed to be first patent to use the term "Air Conditioning." Cramer's expertise in textile mill engineering (he designed Charlotte's NoDa area and Gaston County's Cramerton) led him to develop techniques to provide constant temperature and humidity – not for the factory workers' comfort, but rather to keep cotton from drying and becoming unworkable. -- TWH
April 13, 1981 -- Charlotte Observer wins the Pulitzer Prize for Public Service for its series on brown lung, an ailment affecting textile workers. It will win again in 1988 for coverage of scandals involving evangelists Jim and Tammy Bakker and their PTL television ministry. Three Observer editorial cartoonists will also win Pulitzers over the years: Gene Payne (1968), Doug Marlette (1988), Kevin Siers (2014). – TWH
April 15, 1980 -- Spirit Square opens in the renovated First Baptist Church on North Tryon Street, the beginning of uptown's emergence as Charlotte's arts-and-culture district. -- TWH
April 18, 1865 -- Jefferson Davis, President of the Confederacy, arrives in Charlotte with his Cabinet, having fled southward after the fall of Richmond. He learns of Lincoln's assassination while standing on South Tryon Street. A plaque marks the spot today. – SB, TWH
April 20, 1971 -- U.S. Supreme Court decides Swann v Charlotte Mecklenburg Board of Education, making Charlotte the nation's test case for court-ordered school busing for racial balance. – UNCC, TWH
April 20, 1865 -- Confederate President Jefferson Davis holds what some say is the last full meeting of his Cabinet at the Phifer House on North Tryon Street – SB, TWH.
April 21, 1941 -- As the U.S. gears up for World War II, Morris Air Field is dedicated with Mayor Fiorello La Guardia of NYC and Governor Broughton of NC giving speeches. It will become the nucleus of today's Charlotte Douglas International Airport. – HN, SB, TWH
May 1, 2013 -- Charlotte ranks as the fastest growing Latino market in the United States says Nielsen, the media research organization. -- TWH
May 2, 1982 -- First regularly scheduled flights take off from the new terminal at Charlotte Douglas Airport, designed by modernist architect Odell Associates. Initially served by Piedmont Airlines and Eastern Airlines, it is today the second-busiest hub in the U.S. for American Airlines. -- TWH
May 11, 1968 -- Frederick Douglas Alexander, Sr., is elected to City Council – Charlotte's first black elected official in the twentieth century. He will serve five terms, to 1974, then win election to the North Carolina State Senate. – UNCC, TWH
May 12, 1835 -- Samuel McComb is appointed to select the site and supervise the building of Charlotte's U.S. Mint. He is well qualified. Ten years earlier, he discovered gold on his farm and now owns a gold mine. Since then, he has been a sheriff and served in North Carolina's General Assembly. The Mint opens in 1837, the first branch outside of the main U.S. Mint in Philadelphia. – SB, TWH
May 13, 1964 -- Civil Rights leader Dr. Reginald Hawkins, joined by twenty-one Presbyterian ministers, organizes the first in a series of protests to desegregate Charlotte's YMCA. Facilities will open to all in April of 1965. – UNCC, TWH
May 18, 1986 -- Shalom Park, the new center of Charlotte's Jewish community, is dedicated on Providence Road. The suburban campus attracts national attention for its cooperative approach, containing both of the region's main Jewish houses of worship, Temple Israel and Temple Beth El, as well as the Jewish Community Center. – CMstory, TWH
May 18, 1891 -- Initial electric streetcar runs from center city to Dilworth, Charlotte's first suburb. Inventor Thomas Alva Edison assisted developer Edward Dilworth Latta in electrifying the line. Subsequent streetcar suburbs will include Elizabeth, Wesley Heights and Myers Park. -- TWH
May 20, 1775 -- Tradition holds that, on this date, Mecklenburg leaders sign a proclamation called the Mecklenburg Declaration of Independence, dissolving the colonists' bonds with Britain. No copies of the document survive today and debate still swirls over whether the Meck Dec ever existed -- but the May 20 date is commemorated on North Carolina's state flag. – SB, TWH
May 23, 1963 -- After marches led by Dr. Reginald Hawkins, Charlotte's Chamber of Commerce votes at the urging of Mayor Stan Brookshire to desegregate upscale restaurants and other public accommodations – a year before the 1964 Civil Rights Act. – UNCC, TWH
May 28, 1791 -- George Washington, who has promised to visit all of the states, arrives in Charlotte. People have lined up for hours to catch a glimpse of our nation's first president. Washington dines with Thomas Polk and calls on prominent citizens. While staying at Cook's Inn, he leaves behind a powder box, which contains the white powder used to adorn the wigs worn by both men and women. But he is most remembered for describing Charlotte as "a trifling place." – HN, SB
May 29, 1885 -- North Carolina's first licensed, female physician, Dr. Annie Lowrie Alexander of Mecklenburg County passes an examination before the Board of Medical Examiners in Durham and is admitted as a member of the North Carolina Medical Association. It wil not take long for the young doctor to establish her practice in her home on North Tryon Street. Local residents will refer to her as "Dr. Annie" as she drives her buggy with her faithful horse, Conrad, all over the city and county attending women and children. – SB
May 31, 1775 -- The county's Revolutionary leaders craft the Mecklenburg Resolves. The document declares that "all Laws and Commissions confirmed by, or derived from, the Authority of the King or Parliament, are annulled and vacated." It is published in the North Carolina Gazette. Even those who doubt the existence of the May 20th Mecklenburg Declaration of Independence cannot deny the Mecklenburg Resolves. – SB, TWH
June 4, 1877 -- The Reverend Thomas Atkinson, Bishop of North Carolina, lays the cornerstone for Charlotte's first permanent hospital. St. Peter's Hospital is organized by Jane Wilkes under the auspices of the Episcopal Church. The institution will move to the Dilworth/Myers Park area in 1939 – today Atrium Healthcare – but the original St. Peter's Hospital Building still stands uptown at N. Poplar and W. Sixth streets – SB, TWH
June 5, 2015 -- Broadway's first-ever Tony Award for Excellence in Theatre Education goes to Corey Mitchell, who leads the musical theater program at Northwest School of the Arts. -- TWH
June 18, 1985 -- Milton T. "Tom" Cory files the first patent for a plastic "traffic control drum" – the orange construction barrels now seen at every road construction site. He works for Charlotte manufacturer Radiator Specialty Company, run by the Blumenthal family, best known for philanthropic support of the Blumenthal Center for the Performing Arts uptown -- TWH
June 19, 1949 -- NASCAR's first Strictly Stock race takes place at Charlotte Speedway, a dirt track off Little Rock Road. More than 20,000 people watch the beginnings of the sport of stock car racing. -- TWH
June 22, 1905 -- Southern Power Company – soon to become Duke Power – is incorporated by James B. Duke, Ben Duke, Gil Wylie and engineer William States Lee. It will be a pioneer in generating hydro-electric power. Today it is Duke Energy, one of the largest energy companies in the world. – TWH
July 1, 2013 -- Charlotte is the nation's second-fastest growing city. During 2010 - 2013, only one other city in the U.S. top twenty-five grew faster: Austin, Texas. With an estimated 792,862 people as of July 1, 2013, Charlotte ranks as the 16th largest city in the nation. -- TWH
July 2, 1903 -- Charlotte's first free public library opens at 310 North Tryon Street. Built with Carnegie funds, the building stands until 1954 when it is torn down to make way for the second library which opens in 1956. Annie Smith Ross serves as the first professionally trained Librarian in the city. -- SB
July 6, 1977 -- The first Bojangles fast-food restaurant begins serving customers on West Boulevard. By its fortieth anniversary the Charlotte-based chain will have over 600 eateries across the southeastern U.S. – TWH
July 7, 1775 – Charlotte tavern-keeper James Jack stops at Salem, NC, according to Moravian church records. He is believed to be returning from Philadelphia, part of a journey to inform the Second Continental Congress of the Mecklenburgers' proclamation of freedom. No records show what papers, if any, Jack delivered in Philly: a Mecklenburg Declaration of Independence, the Mecklenburg Resolves, or both, or neither. Today a statue of Captain Jack on horseback stands on Little Sugar Creek Greenway. –TWH
July 14, 1917 -- Construction starts on Camp Greene, a WWI cantonment camp just outside of the city, roughly where Remount Road now meets Wilkinson Boulevard. Men from all over the country come to train in trench warfare, as cavalry and as the country's first Army pilots. The camp increases the city's population and Charlotte enjoys an economic boom. – SB
July 14, 1920 -- The first S&W Cafeteria opens its doors on West Trade Street. Headquartered in Charlotte, the chain will eventually stretch as far north as Washington, DC. – SB, TWH
July 15, 1949 -- WBTV signs on the air, earliest television station in the Carolinas. Broadcasting from the Wilder Building on South Tryon Street, its early stars include newscaster Doug Mayes and country band The Briarhoppers – TWH
July 24, 1982 -- Hindu Center opens in a newly constructed temple and meeting hall off Independence Boulevard. Immigrants from India, many of them Duke Power engineers, had launched the organization in early 1981. -- TWH
August 21, 1880 -- Machinery arrives for Charlotte Cotton Mill, the city's first textile factory. By the 1920s Charlotte will be the hub of a textile manufacturing region that will surpass the older New England area. The Charlotte Cotton Mill still stands today at N. Graham and W. Fifth streets in the center city, a Charlotte Mecklenburg Historic Landmark. – TWH
August 25, 1919 -- Conductors on Charlotte's street car system go on strike and a riot breaks out, killing five and wounding twenty-five. -- SB
September 4, 1911 -- Romare Bearden is born in Charlotte. He will become a major artist in the latter days of the Harlem Renaissance, honored by a U.S. postage stamp. His "Mecklenburg" collage series recalls his Charlotte-area roots. Romare Bearden Park, near the site of his birthplace, will open in 2013. -- TWH
September 4, 1957 -- School integration begins as four black students go to formerly all-white schools: Dorothy Counts at Harding High, Gus Roberts at Central High, Girvaud Roberts at Piedmont Junior High and Delois Huntley at Alexander Graham Junior High. -- TWH
September 5, 2012 -- Barack Obama is officially nominated as candidate for second term as U.S. President at the Democratic National Convention held in Charlotte. -- TWH
September 8, 1978 -- The NC state legislature passes legislation making "liquor by the drink" legal, ends "brown bagging." Sparks rapid growth for Charlotte's restaurants and nightspots – TWH
September 11, 1882 -- Finally, tax disputes that have lasted seven years are resolved and Charlotte's first public school opens. The city uses the old Military Institute and renames it South Graded School. 480 students are enrolled. – HN, SB
September 15, 2005 -- Northlake Mall opens, last of the era of large regional shopping malls. -- TWH
September 20, 2016 -- The fatal shooting by a police officer of Keith Lamont Scott sparks days of protests. -- TWH
September 21, 1958 -- Only in America by Charlotte author Harry Golden hits #1 on the New York Times Best Seller List. The collection of essays, originally published in his Carolina Israelite newspaper, includes his satirical "Vertical Plan" for racial integration. It pokes fun at the absurdities of a system that allows blacks and whites to mingle when standing in dime-store checkout lines – but denies blacks the right to sit with whites at lunch counters in those same stores. -- TWH
September 22, 1989 -- Hurricane Hugo reaches Charlotte as a Category 1 storm, felling trees and damaging buildings across the city. -- TWH
September 23, 1891 -- Good Samaritan Hospital is dedicated and open to the public. It is the first hospital built to serve black citizens in NC. The funds were raised by the women of St. Peter's Episcopal Church headed by Jane Smedberg Wilkes. – SB
September 23, 1946 – What is now UNC Charlotte is established under the leadership of Bonnie Cone. Charlotte College initially offers night classes for returning World War II veterans in the Central High School building. On March 2, 1965, the North Carolina Legislature will make it part of the University of North Carolina system. – TWH
September 25, 1895 -- William Henry Belk opens his first Charlotte store on E. Trade Street. Begun in nearby Monroe, NC, the Belk chain headquartered in Charlotte will grow to include more than 400 department stores across the Southeast. – CMstory, TWH
September 26, 1780 -- Lord Charles Cornwallis, British general, marches 2,500 men into Charlotte expecting to be greeted by loyal British subjects. Instead, they find Major William Davie with 150 cavalrymen stationed under and around the courthouse at Trade and Tryon streets. Militia Captain Joseph Graham leads a fighting retreat up Tryon Street to Sugar Creek Church. Although the "Battle of Charlotte" ends quickly as the rebels disperse, it sets the stage for Cornwallis' short and disappointing stay in Mecklenburg County. Today's Graham Street and William Davie Park honor the Patriot leaders. – SB, TWH
September 27, 1906 -- William A. Peters opens Charlotte's first movie house, the Odeon and Wonderland Movie Theater inside the Academy of Music on South Tryon Street. – SB
October 2, 2011 -- Homeland debuts on the Showtime television channel. The initial three seasons of the popular, long-running spy drama are filmed principally in Charlotte. – TWH
October 3, 1780 -- Dwindling supplies force Lord Cornwallis to send a foraging party out into the Mecklenburg countryside. Three hundred British troops make their way up Beatties Ford Road toward the Hopewell Presbyterian Church. They meet fierce resistance at McIntyre's Farm from a band of fourteen local men led by Captains Thompson and Knox. The British troops flee back to the safety of Charlotte and the British headquarters at Thomas Polk's house. –HN, SB
October 4, 1824 -- The Catawba Journal, the first newspaper in Charlotte, is published. The four-page weekly costs $3.00 per year, paid in advance. It is followed by five other papers before the Civil War. – SB, TWH
October 5, 1978 -- Charlotte's Greek Orthodox Church kicks off its first festival of food and culture, Yiasou '78. It will become a big annual event in a city that has very few immigrants until the 1990s. -- TWH
October 21, 1852 -- The first passenger train arrives in Charlotte from Columbia, South Carolina! The entire town celebrates with fireworks, barbecue and a musical band. Within four years, Charlotte's telegraph office will open and the rail lines will run all the way to Goldsboro. Both will help the growing textile industry send its goods across the region. – SB
October 22, 1936 -- The Mint Museum of Art opens its doors, the first municipal art museum in North Carolina. It still stands today off Randolph Road.– SB, TWH
October 24, 1918 -- The city of Charlotte undergoes a quarantine due to an outbreak of one of world's deadliest pandemics, the Spanish Influenza. Doctors are kept busy around the clock caring for over 400 cases in Charlotte and at Camp Greene. -- SB
October 24, 1992 -- NationsBank Corporate Center opens. At sixty stories the skyscraper is the South's tallest building, designed by world-renowned architect Cesar Pelli. Financial executive Hugh McColl had built Charlotte's NCNB into NationsBank, then in 1998 would reinvent it as Bank of America, the first coast-to-coast bank in the U.S. – CMstory, TWH
October 26, 1991 -- Charlotte's recently formed Latin American Coalition organizes Fiesta Latina '91, a festival of food and culture at Central Piedmont Community College. -- TWH
October 26, 1993 -- The National Football League announces that the Carolina Panthers will become the newest NFL team. – CMstory, TWH
November 4, 1988 -- Charlotte Hornets NBA basketball team play their first game at the Charlotte Coliseum on Tyvola Road. The name honors Charlotte's Revolutionary War history. When British General Cornwallis departed in 1780, his lieutenant colonel Banastre Tarleton is said to have called this area a "hornets' nest" of rebellion. – CMstory, TWH
November 6, 2002 -- Dan Ramirez, an engineer born in Colombia, South America, becomes County Commissioner, the first Latino elected official in the Charlotte area. -- TWH
November 7, 1918 -- Billy Graham is born on his family's farm near what is now Park Road Shopping Center. He will become the world's best-known evangelist, confidant of U.S. presidents. On June 5, 2007, the Billy Graham Library will open to visitors on Billy Graham Parkway near Charlotte Douglas Airport. -- TWH
November 7, 2017 -- Dimple Ajmera, an immigrant from India, wins a seat on City Council, the first member of Charlotte's fast-growing South Asian community to attain elective office. At age thirty, she is one of five "Millennials" elected to city leadership in 2017. -- TWH
November 9, 1914 -- Charlotte's Selwyn Hotel hosts North Carolina's first suffrage convention as women organize to win the right to vote. The fight is won on August 18, 1920 when Nineteenth Amendment to the U.S. Constitution is ratified. – CMstory, TWH
November 12, 1947 -- Charlotte Christmas Festival parade is held. In 1950 the name changes to the Carousel Parade. Today's Thanksgiving Parade is a descendent. – SB, TWH
November 15, 1956 -- Park Road Shopping Center opens, the city's first large suburban plaza. – TWH
November 17, 1901 -- "Work on the plant of Charlotte Pipe & Foundry begun," headlines the Charlotte Observer. The cast iron pipe manufacturer is started by the Dowd family, who still own and run it today. Its Plastics Division, launched in 1967, will lead in introducing plastic plumbing pipe to the U.S. construction industry. – TWH
November 19, 1959 -- Twenty-one-year-old Leon Levine opens his initial Family Dollar discount store at 1510 Central Avenue. The Levine family will become some of Charlotte's best-known philanthropists. -- TWH
November 28, 1959 -- Stockholders approve the merger of W.T. Harris's Charlotte grocery stores with the W.L. Teeter stores of Mooresville to create Harris-Teeter, a seventeen-store supermarket chain. -- TWH
November 30, 1987 -- Sue Myrick is sworn in as Charlotte's first female mayor. In 1994 she will win election to the first of six terms in the U.S. House of Representatives, the first Republican woman to represent North Carolina in Congress. – TWH
December 3, 1768 -- Colonial Governor William Tryon signs the bill officially authorizing the establishment of Charlotte. Two years earlier, Thomas Polk and others had purchased hilltop land along the Native American trading route called the Nation's Path and had begun laying out streets and building a courthouse. -- TWH
December 4, 2017 -- Vi Lyles is sworn in as Charlotte's first female African American mayor. -- TWH
December 5, 1899 -- Charles Wadsworth, who operates a stable on North College Street, becomes the first person to drive a gasoline-powered automobile in Charlotte. Crowds follow it up Tryon Street. – CMstory, TWH
December 5, 1983 -- Harvey Gantt is sworn in as Charlotte's mayor, the first African American mayor of a major majority-white city in the U.S. As an architecture student, he had earlier desegregated higher education in South Carolina when he entered Clemson University. – UNCC, TWH
December 12, 1951 -- The Civil Rights challenge to park segregation begins when a group of prominent African Americans attempts to play golf at whites-only Revolution Park. The resulting lawsuit opens Revolution Park to all in 1957. Today the course is named in honor of Charlotte-born Charles Sifford, the first black player on the PGA tour. -- TWH
December 15, 1874 -- The last stagecoach carries mail from Charlotte to Wadesboro as railroad lines now link major cities throughout the Carolinas and the South. There is now a distillery to make liquor in Charlotte, and four dealers who sell the intoxicating spirits. – HN, SB
December 18, 1867 -- Union forces who have been stationed in Charlotte since the end of the Civil War now depart. – SB
Information in this list came from:
The website of the Robinson-Spangler Carolina Room, Charlotte Mecklenburg Library, especially the "History Timeline" www.cmstory.org/history-timeline, (CMstory) and Hornet's Nest, a 1961 history of Charlotte and Mecklenburg County (HN). Shelia Bumgarner, Robinson-Spangler Carolina Room Librarian (SB). Tom Hanchett, community historian, www.HistorySouth.org (TWH). "African American and Civil Rights History in Charlotte, 1940 – 1983," https://specialcollections.uncc.edu/exhibits/cr/, Special Collections, Atkins Library, UNC Charlotte (UNCC). Charlotte Observer, word-searchable back to 1892 online at https://www.cmlibrary.org/resources. Thanks for comments and corrections from Jim Williams, John Blythe, Mary Kratt, Tina Wright, Robin Brabham.
Want to learn more about Charlotte history?
"Charlotte History, Ten Things to Know," on the website of Levine Museum of the New South https://www.museumofthenewsouth.org/learn/history-resources/charlotte-history-10-things-to-know
Mary Norton Kratt, Charlotte: A Brief History (The History Press, 2009)
Tom Hanchett, Sorting Out the New South City: Race, Class, and Urban Development in Charlotte, 1875 – 1975 (UNC Press, 1998)
www.LandmarksCommission.org, the website of the Charlotte Mecklenburg Historic Landmarks Commission
SHOUT LIBERTY!
SHOUT HUZZAH!