The Commander in Chief of Culinary, Beer and Wine Schools!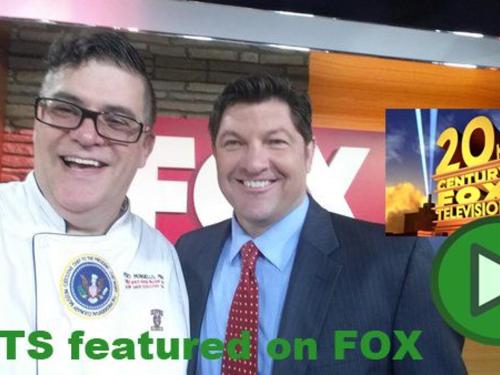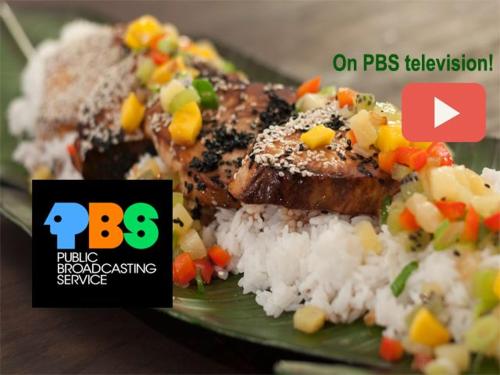 On PBS, in the New Yorker Magazine, Washington Post, The London Times, and in FOOD TV Network Magazine, here...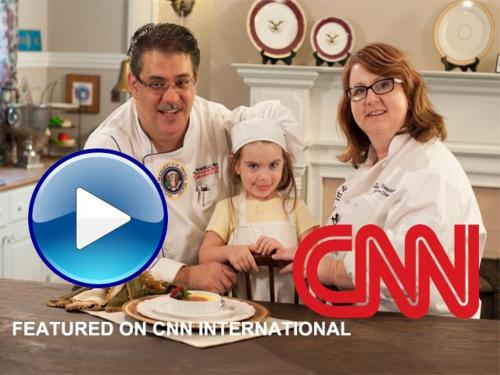 Featured on CNN International to 2.6 billion viewers and in 160+ newspapers worldwide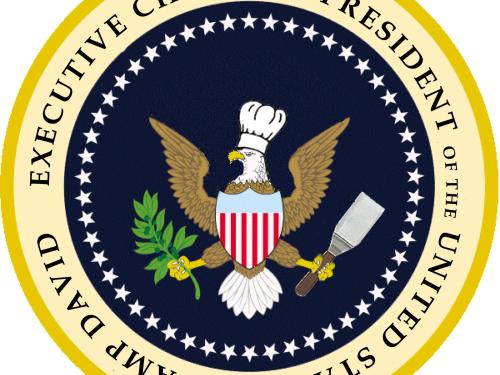 Since 2010 - 5,024+ total students have graduated. Enjoy experiencing Presidential Food Service® Food and Wine Tours, Cooking Vacations, Cooking Classes, and Culinary Getaways
~
Our current curriculum, and what we are teaching is shown as, "Travel with the White House Chefs to Scotland," please take a look at what we are cooking (click now) at your location. Notice, we are teaching in 19 countries. Folks invite us to community halls, resorts, homes, churches, and country clubs. Previous years curriculums centered on Arabia, French, Italian, German and others taught in our facility for ten years! In 2019, we decided to expand our school even larger by offering it across the USA to reach the next 5,000 students, making it 10,000 shared with! We teach for about 2 1/2 hours showcasing the history, hands-on recipe cookery and then eat all of what we made! We blend local colonial history into this class with slides, videos, wipe board, flip charts and hands-on cooking. We are unable to support gluten-free classes, vegetarian, soy-free, and other medical eating desires in our general classes. However, we do offer all forms of medical cookery and specialized diets with cooking classes in your private home, or community center. We are happy to do whole classes as such with your private group later.
~
Getting their just desserts, was one of only a few fun things when Chefs Marti and Stormy were cooking at the Clinton Foundation for a recent huge, gala dinner and speech in Little Rock. As "Commander in Chef," stirring things up (sauces and pasta) in the President's cabinet daily, Marti often tricked his guests into healthier food while they believed it to taste fantastic! "The Clintons were the largest advocates for healthy eating after coming to understand the damages of too much junk food, and still are," reveals Chef Marti. "We loved also receiving "All the Presidents' Menus from the Bushes" in Texas, sent by the National Archives - and now have them on display in the museum," "We recently called the Trump's to get some chocolate and now have that on exhibit!" state the two Chefs. President Bush's Chef was just here and did a huge show covered by the press. "Since that time I also was pleased to consult and design several restaurants for the Trumps. Half of the time we are serving, butlers, bartenders, housekeepers, and Chefs as an Aide to the Presidents, so you are very well-rounded in skill sets." Approved by The Intercontinental Academy for Household, Hotel and Resort Management (IAHHRM). See them worldwide on TV, here. Licensed Executive Chef (LEC) and Master Certified Food Executive (MCFE) Martin CJ Mongiello Culinary Director and Senior Vice President of Hospitality. CHEFS MARTI, STORMY, SEAN, ALICIA, AND KIM WELCOME YOU!
Try a few recipes for yourself, right here.
Enjoy cooking classes near Charlotte, Asheville, King's Mountain, Shelby, and Greenville.
HOW DOES THE DAY UNFOLD?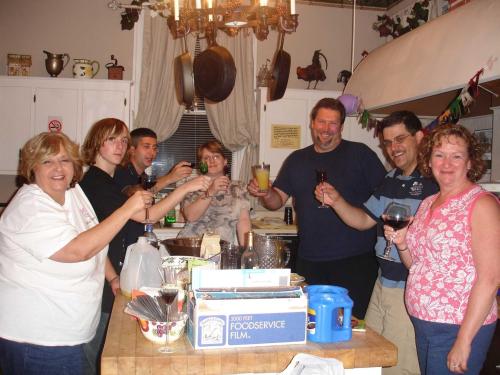 Let's cook, wine and dine together in your favorite place! This class comes with all equipment and tools, and graduates receive a full-color certificate of 4 CEH credit hours with gold foil, embossed seal. We are BYOB. Please inform us of any allergies. Our primary textbook is not mandatory to purchase as we will be sharing recipes to view again home complete with videos. However, many students do desire to buy it. You will see our other textbooks recommended for classes and licensing of Cooks to Executive Chefs.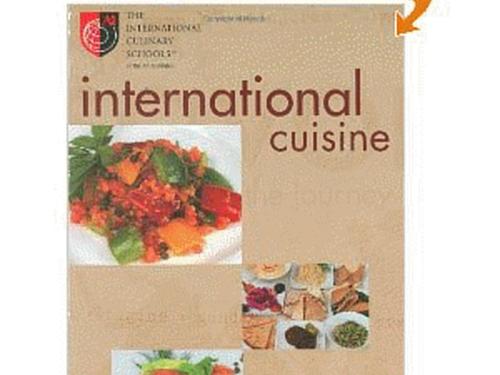 This is our primary textbook recommended in classes, but is not required - you will be receiving a complimentary recipe. The Best Tool for Learning About the Diversity of Cuisine from Around the World Increasing world travel, changing demographics, multinational business, and greater diversity at home have whetted our appetites for international flavors—whether in national dishes or creative culinary fusions. Anyone entering the foodservice industry today must be prepared to meet this growing demand. Taste truly has gone global. You can order it directly from Amazon here. Always consider buying a used book instead of brand new.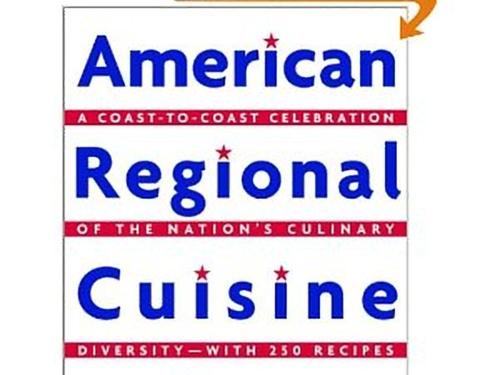 This is the other book we recommend in our class from The Art Institute, where our Executive Chef "Marti" graduated. "What follows is an insight into, and details of, what makes each American culinary region unique. Once you prepare these dishes and take a bite, the flavors and tastes will reinforce everything you read. It's a history, anthropology, and cooking class all in one!" —From the Foreword by Chef Martin Yan, TV host of Yan Can Cook
You can order it directly from Amazon here. There is also another cover and updated version available. Always consider buying a used book instead of brand new.
WHAT ELSE IS HAPPENING?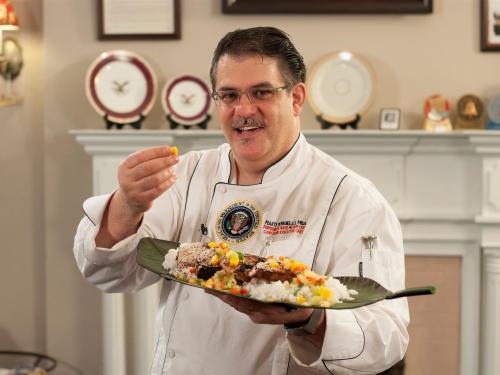 Notes are taken while recipes are shared. The leading textbook is available for purchase but not required. Instead, we leave the option to purchase the book up to each student. Classes have ranged from all types of gourmet food, been exciting and fun!!! BYOB. Our pricing is HIGHER than we like, however, we are currently purchasing all items at a local grocery store at FULL RETAIL and then adding on to that for DOUBLE RETAIL, using our car for trunk loads filled with groceries, four times a week, including incessant humping and loading, dicing, slicing, and storing. Until we can open as a restaurant and receive truckload deliveries from a food vendor for storage inside of a massive walk-in refrigerator, we will continue to be forced to shop at a supermarket. Additionally, the intense volume is required to receive the wholesale truck and 18-wheeler deliveries of food as well as large, $30,000.00 walk-in freezers and refrigerators. We hope to advance to this soon and are working on a significant, multi-million dollar expansion now.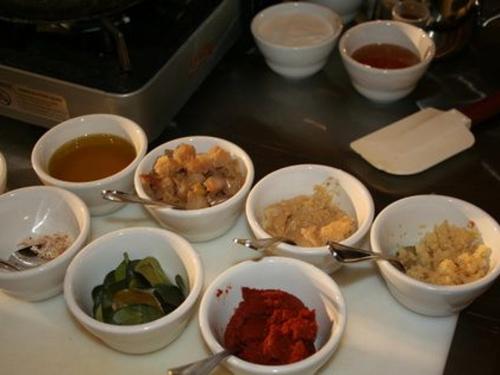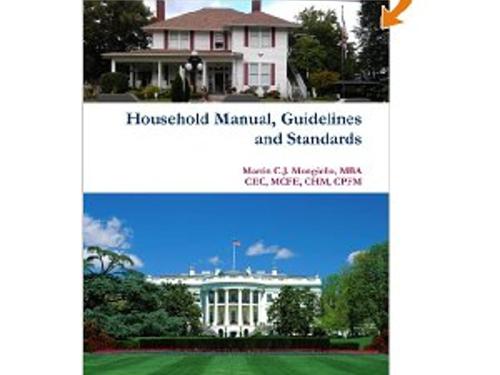 This is Marti's book on household and estate management. A standardized approach for Caretakers, Household and Estate Managers large and small. Complete with an actual Household Standards & Manual enclosed. For private homes and estates desirous of knowing exactly what steps to take in hiring and what to look for on resumes - this step-by-step approach is well honed.
You can order it directly from Amazon here as a digital download for Kindle or any reader.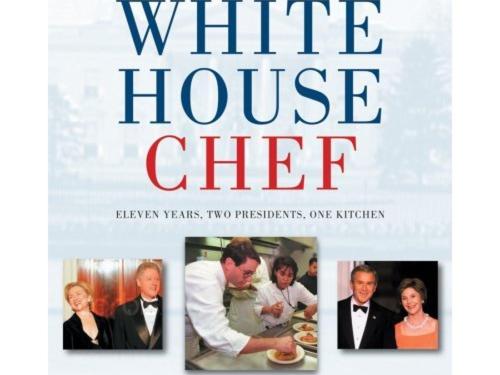 "An engaging book about life at the Executive Mansion. . . . Hillary Clinton had charged this fiercely competitive, meticulously organized chef with bringing 'what's best about American food, wine, and entertaining to the White House.' His sophisticated contemporary food was generally considered some of the best ever served there." Marian Burros, New York Times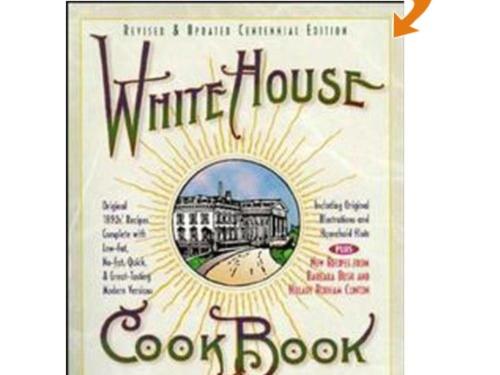 Original 1890s Recipes complete with updated low-fat, quick versions. Features illustrations, photographs, and household hints from the original edition. Hugo Ziemann of the 1800's White House is the author of The White House CookBook, Revised And Updated Centennial Edition.
This one is the original spellbinder and tome of all secret recipes - a must have for your collection! You can order it directly here.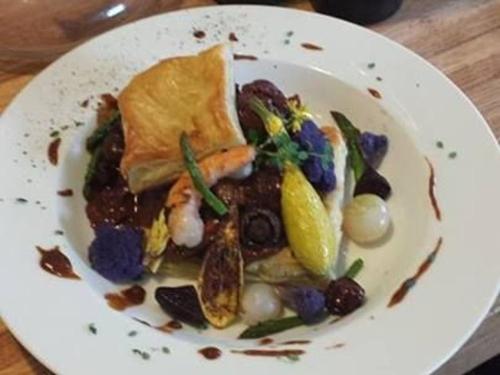 Thomas Jefferson's Beef Vol Au Vent from Paris with Roasted Baby Yellow Crook Neck Squash, Purple Cauliflower, Kings Mountain Foothills Farmers Market Fresh Prepared Red Beets, Asparagus, Grilled Shrimp, Beef Tenderloin and Hand Selected Yukon Gold Potato in Chateau St. Sulpice Burgundy Red Wine Sauce.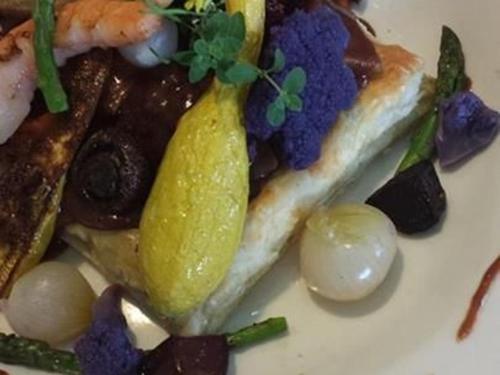 The baby, yellow, crook-neck squash just seemed like a natural with the white, pearl, boiling onions and THAT purple cauliflower we found at the farmers market!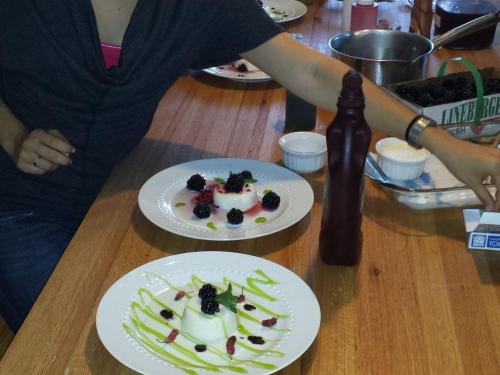 Italian Panna Cotta with Raspberry and White Chocolate sauces, Raspberry, Blackberry and Chocolate Mint.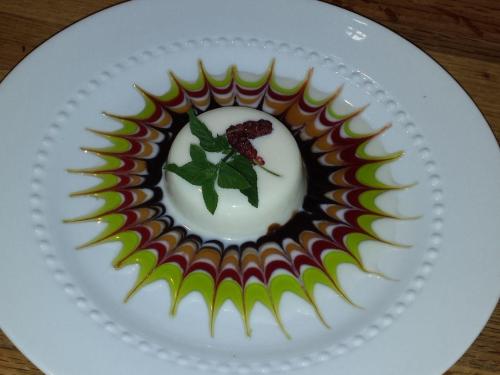 We most often go right out into the herb gardens and pluck peppermint or chocolate mint!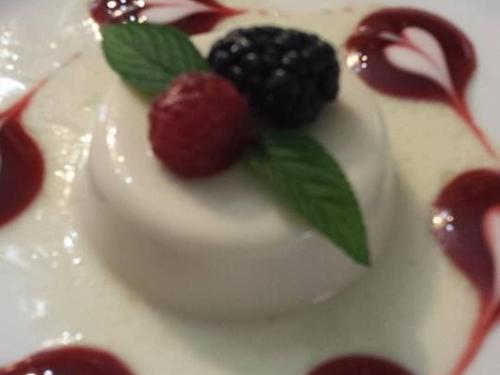 Everyone seems to enjoy and love the white chocolate hearts in a raspberry sauce.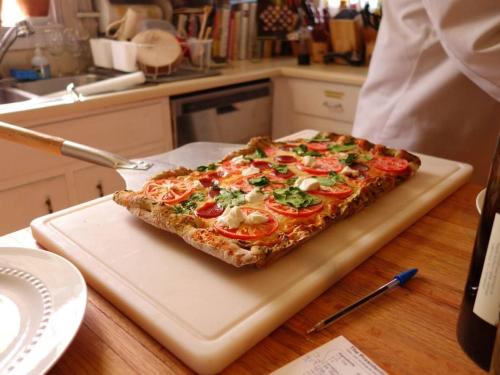 "I have spent my life teaching others to cook from emotion and instinct while making Kings, Queens, Presidents and Prime Ministers laugh and enjoy the food. I've lived on several continents, rode white Arabian horses and camels in the desert, enjoyed traditional tea ceremonies in the bamboo forests of Japan and fed the hungry worldwide. We leave stuffy, snobby and uppity for others. Instead, our cooks and chefs focus on laughter, recipes and having fun in the kitchen with one another! Chef Marti Mongiello, Culinary Director
~
You can sign up for our newsletter, once a month, right here.