Marti Mongiello a writer since 1991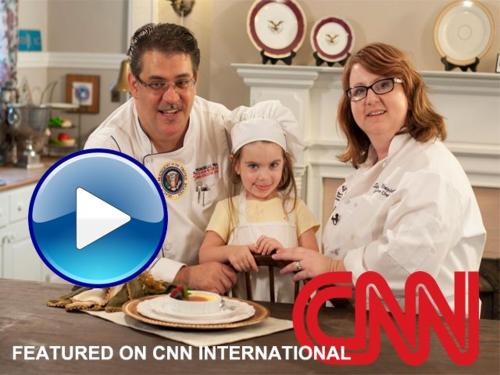 Keynote speaker, writer, TV host and chef, Marti Mongiello
Produced along with Chef Marti & Stormy's filming's and show's
As a Public Affairs Officer for the United States Navy I produced, directed, ideated, strategized and wrote for world events living in Asia, America, and Europe, for over 20 years, until I retired.
National Food and Wine writer - I cut my teeth across the USA as a Cooking and Travel writer/columnist for over five years. Spiked with my traditional mix of anecdotes and quips - I led columnists at the National Examiner and Charlotte Examiner - now AXS, both owned by billionaire entrepreneur Philip Anschutz and Clarity Media Group - building my base to 1.3 readers and fans across Examiner, Facebook, Twitter and Linkedin. In August of 2015, my personal website entered into the top four million websites viewed on earth - of 600 million total - due to being on NBC Nightly News, PBS and CNN International. I brought my following over to my main website to work more closely with the ever-growing television and stage show, "Inside the Presidents' Cabinet." Additionally, my Producers began to ask that I work with them on two other shows, "Welcome Inne," and "Dining with Chef Marti." I enjoyed The Examiner system of newspapers and sites!
Clarity is the Denver-based Publishing Group of: The San Francisco Examiner, The Washington Examiner, Examiner.com, and The Weekly Standard. With more than 187 million web and mobile page views to the site in December, 2014 - we developed a 300% increase! Active subscribers grew to almost 600,000 as the 38th most visited US website and the 7th most visited mobile site.
Beginning with early adoption of personal computing in 1976, I began helping to test and code with a Ti994a hooked up to the TV in 1981. I then progressed to stand-alone writing and blogging from 1991 to 2010. I have previously published several magazines as the editor and published articles in newspapers across the world for The CWSMMA, Foodie Magazine and the US Navy as a Public Affairs Officer. Representing the United States, I crafted messages of public policy, pieces for websites featuring America and our forces, television and movie features, onsite shoots, nuclear point papers, incident responses and I spoke on behalf of America on stage. I lived in Asia and Europe in US State Department housing and US military housing. My secret has always been getting along with all types of humans, learning their language, practicing the customs in front of them of bowing, finger and hand usage (very important) and eating their foods the correct way. More of my work throughout Arabia, Asia and Europe can be viewed to the top of this page, on assorted television episodes, of several languages (Watch our many shows on TV here!).
To see my work leading towards the historic Free Trade Agreement signed in Southwest Asia, by the country of Jordan and America, look towards the bottom of our TEAM page here.