Ogden Weddings & Events at Ben Lomond Suites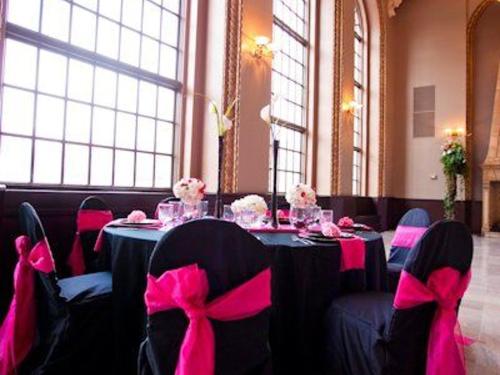 Wedding Venues in Ogden, Utah
Event spaces ranging from small conference rooms to large banquet halls.
Ben Lomond Suites has event spaces that easily accommodate wedding parties as large as 350 people or as intimate as 5 people. This historic hotel is a grand venue for wedding ceremonies, wedding receptions, bridal showers and private parties. The hotel's historic lobby, polished marble floors, ornate ceilings, and crystal chandeliers serve as the perfect backdrop for your wedding photos. Hearkening back to an earlier era, the hotel's Crystal Ballroom with its high decorative ceilings and crystal chandeliers will help to create wonderful memories of your wedding day. The natural light from the beautiful arched windows that illuminate the Sunlit Room will add to the beauty of your wedding party.
Enjoy custom catering by one of our great caters:
Crepes Etc.
Culinary Concepts Catering
MacCool's
Restaurant 1107
Sandy's Catering
Union Grill
Zucca
Downtown Ogden Wedding Venues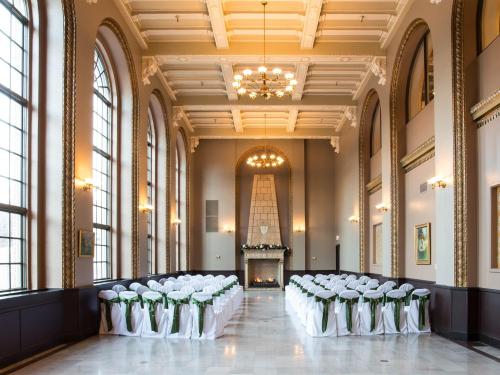 Ben Lomond Suites is located in the heart of downtown Ogden on Historic 25th Street. The hotel is just blocks from the newly renovated Ogden LDS temple. The hotel is the perfect venue for wedding receptions following LDS temple wedding ceremonies.
Suites with jetted-tubs are available. If you have out of town guests we would love to take care of them at the hotel. The spacious guest suites at Ben Lomond Suites include private sitting rooms, free wireless Internet, cable TV, complimentary hot breakfast and covered/uncovered parking.
Ogden, Utah Wedding Packages at Ben Lomond Suites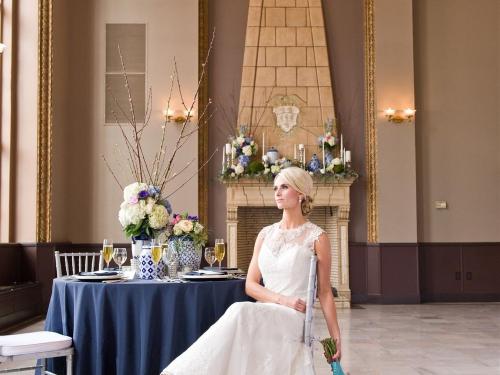 We design Wedding Packages that best meet our brides' dreams. Wedding Packagesmay include any or all of the following options:
Rental of the Sunlit Room for the Wedding Ceremony
Rental of the Grandview for Wedding Brunches
Rental of the Crystal Ballroom or Grandview for Wedding Rehearsal Dinners and/or Wedding Receptions
Suite with Jetted Tub
Suites for out of Town Guests
Bridal Prep Room
Catering from our selection of caterers
Hosted or Cash Bar for Invited Wedding Guests
Wedding Event Space Rentals Include: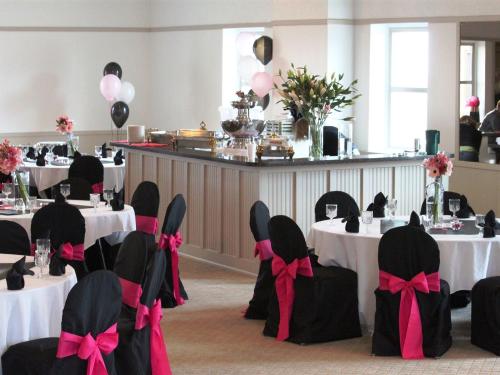 Wedding Consultations
Basic Set-Up and Take-Down of Chairs & Tables
A 50% deposit is required to reserve your banquet or meeting spaces on a definite basis This deposit will be applied to your balance, which is due 10 days prior to your event.
Please click here or call our event coordinators at 801.627.1900 to start planning the Ogden, Utah wedding of your dreams.
Northern Utah Wedding Venue Prices
Sunlit Room Wedding Venue Rental Starting at $850
Grandview Party Room Wedding Venue Rental Starting at $700
Crystal Ballroom Wedding Venue Rental Starting at $1,500
Venue prices vary by date, event size, setup, additional services requested, etc.
Northern Utah Wedding Receptions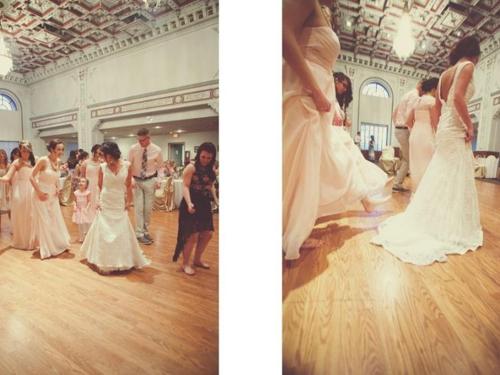 Northern Utah Wedding Ceremonies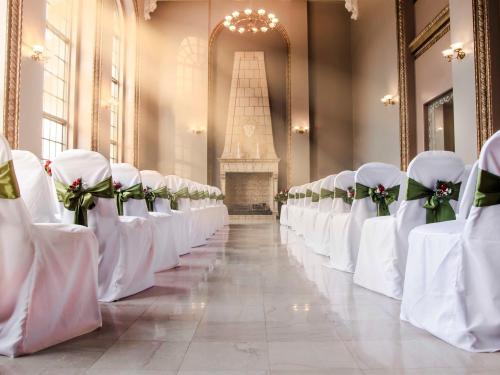 Bridal Prep Room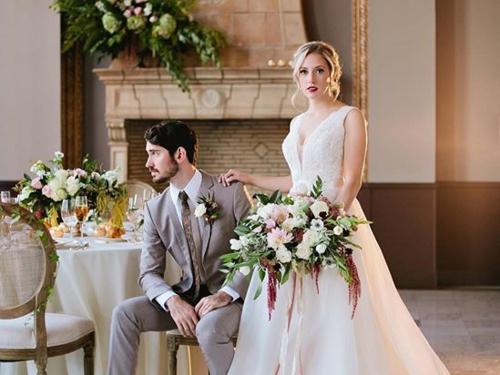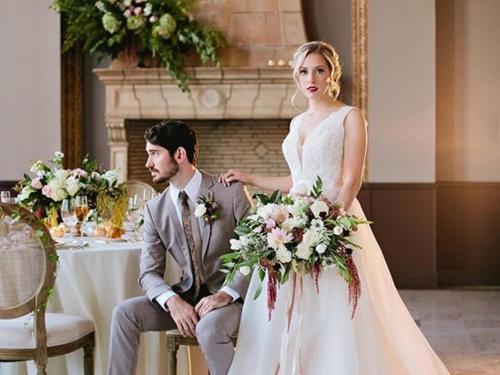 Utah Bride Blog Photo Shoot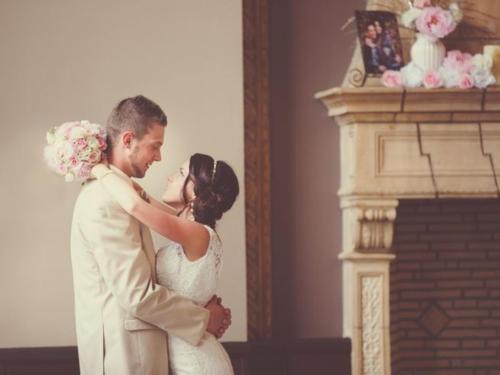 Nicole and Jason Wedding. wish-photo.com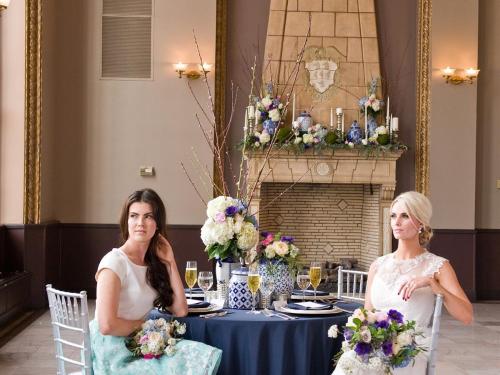 Models: Carlie Butler www.youtube.com/Carliestylez @CarlieStylez, Margot Andrus @houseofoleary
Photographer: Mckenzie Deakins www.MckenzieDeakins.com @MckenzieDeakins
Event Planner and stylist: Leslie Dawn Events www.LeslieDawnEvents.com@LeslieDawnEvents
Makeup: Brynn Thomas www.BrynnThomas.com @BrynnThomasMakeup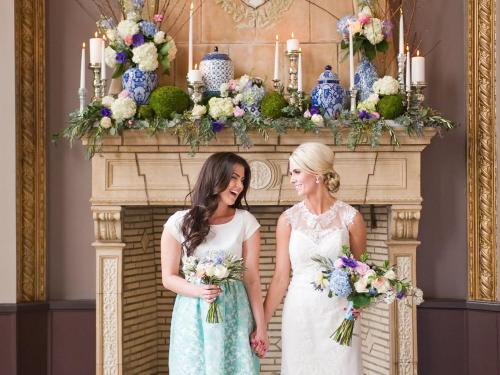 Hair: Karine Herrin @hairby_Karine
Flowers: Sax Romney @saxRomney
Cake: Rue De Lis Bakery www.Ruedelis.com @ruedelisdesserts
Invitations: Peter Loves Jane www.peterlovesjane.com @Peter_loves_jane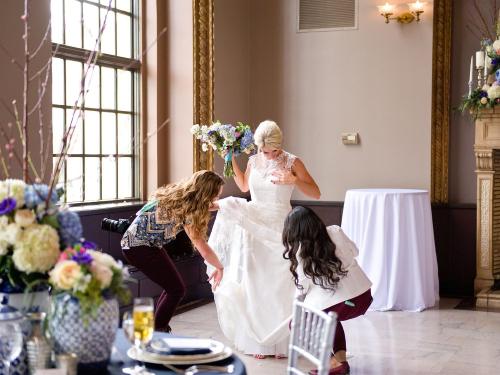 Brides Dress: Gateway Bridal www.Gatewaybridal.com @Gatewaybridal
Bridesmaid Dress: Shabby Apple www..ShabbyApple.com @shabbyapple
Rentals: Diamond Rental Events.DiamondRental.com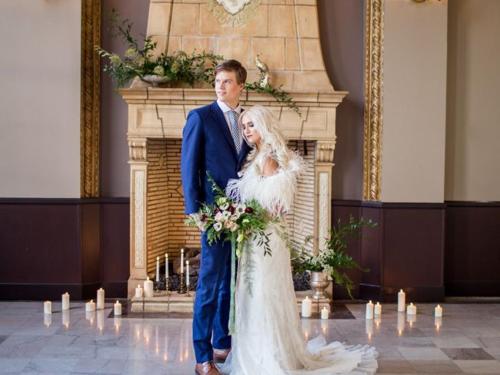 Photo by K Ell Photography and Flowers by Amber Reverie Floral and Event Design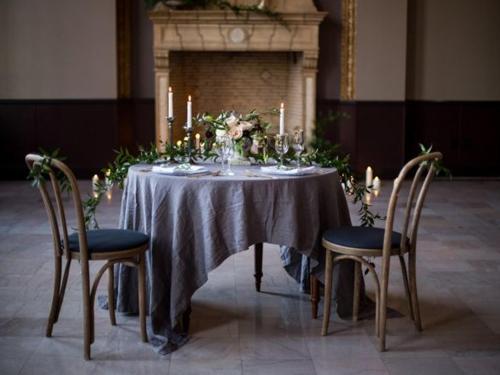 Photo by K Ell Photography and Flowers by Amber Reverie Floral and Event Design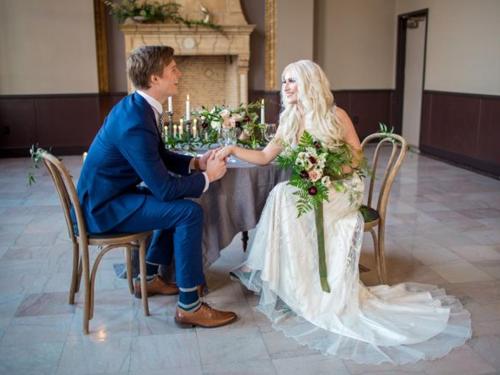 Photo by K Ell Photography and Flowers by Amber Reverie Floral and Event Design