Wedding Ceremonies and Receptions at Degas House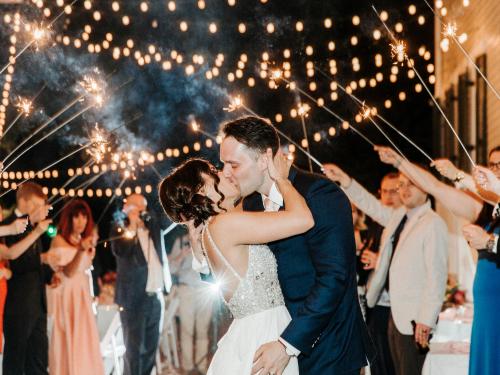 Create an exceptional event with the Degas House Museum, located on Esplanade Avenue in New Orleans. The Degas House Museum was awarded "Best of Weddings" 2013 - 2018 by The Knot and is the only VIP Wedding Venue in the New Orleans area.
At the Degas House Museum Our commitment to you is to ensure that you are guaranteed an event that exceeds expectations. Our beautiful French Quarter style courtyard and ornate Victorian parlors provide ample space for a lavish ceremony and reception.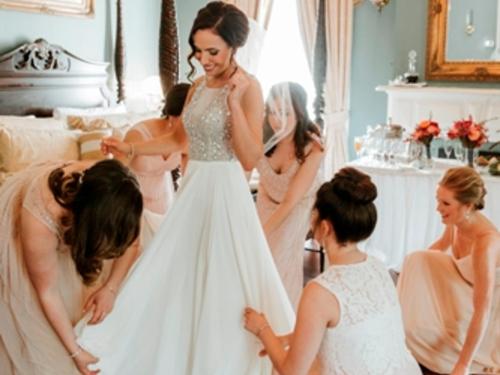 At Degas House we are committed to making your destination wedding a one-of-a-kind masterpiece. Our elegant southern mansion is the only home or studio of French Impressionist Master, Edgar Degas. The Edgar Degas House Museum also serves as a bed & breakfast, perfect for out-of-town guests to enjoy for your special event.
To inquire about pricing and availability for elopements, wedding ceremonies, and/or wedding receptions, please send an email to events@degashouse.com.
Wedding & Reception Venue Services Include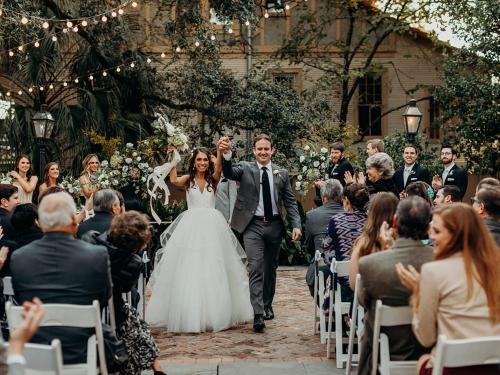 The Degas House is an international gem located in the artistic, historical, and social landscape of New Orleans. As you step into Edgar Degas' personal surroundings, your wedding at the Degas House includes:
• Professional Wedding Coordinator
• Event Space for up to 250 guests
• A Menu of Gourmet French Creole Cuisine, served seated or buffet style
• 1853 Creole Mansion, including two Victorian parlors, antique furniture, baby grand piano, complete with reproductions of the artwork of Edgar Degas.
• Outdoor Courtyard Event Space, complete with pineapple fountain, tables, chairs, and linens
• Off street parking for 90 vehicles
• Security
Estelle Elopement Package
The Degas House Estelle Elopement Package is an elegant and romantic option for couples wanting a more intimate ceremony and wedding celebration. Degas House elopements also offer greater scheduling choices and flexibility – mid-week or weekend dates, and mornings, afternoons or evenings.
Our New Orleans courtyard and historic home are beautiful settings for memorable weddings and our guest suites provide wonderful accommodations for family & friends.
Estelle Elopement Package includes:
• Ceremony Seating for 6 to 12 guests
• One hour in a designated Degas House area – either in the Courtyard, Parlor or a Degas House Suite -- for the ceremony, Champagne toast, and cake.
• One small Wedding Cake
• Champagne Toast - One Glass of Champagne per guest (Additional Bottles available for an additional cost)
• Cake Table
• Cake Plates, Silverware, Champagne glasses
• Photo opportunities throughout the property … Grand Staircase, Parlors, Courtyard, Front Gallery
• Coordination of the event & all details by a Degas House event manager, including wedding day